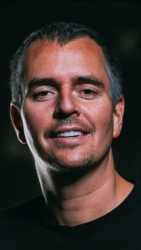 Houston, TX, October 30, 2015 --(
PR.com
)-- The players involved:
Dr. Juergen Walter Pichler Levine
Financier
With experience in multiple industries and an ambitious entrepreneurial drive, Juergen Walter Pichler Levine has propelled numerous companies into lucrative business entities. Whether he was producing music or building and expanding the largest security firm in South America, Mr. Pichler Levine has ensured that each company prosper. Respected by US and international law enforcement as well as a supporter of various charities across the globe, Mr. Pichler Levine brings his robust business experience and philanthropic mindset to build his newest venture in Hollywood.
With a hand in the largest production of an Austrian band in the US, trained in classical piano and formerly a highly touted composer in Austria, Mr. Pichler Levine has always had a true passion for the arts. As he turns his focus to film and television, he will work to bring movie production and jobs to the state of Texas, while capturing its diverse landscape. All of this, while promoting and supporting the growth of international tourism for the Lone Star State.
Mr. Pichler Levine will join notable Hollywood name, Tierre Turner to finance and produce a slate of film projects with "Boys of Summer Ave." being their first.
Tierre Turner
Producer/Partner
Mr. Turner began in the entertainment business as a child actor. His Emmy nomination for a guest-starring role on "McCloud" was only one of dozens of acclaimed performances for which he has been credited. Born in Detroit, Michigan and raised in California's San Fernando Valley, Mr. Turner has appeared in over 175 films and television programs as well as honing his skills in Action Coordinating in 1994. After five years, Mr. Turner moved behind the cameras as a producer. He was the associate producer on the Michael Tollin directed, Cuba Gooding Jr. film, Radio as well as the widely received, The Fighting Temptations. He was the co-producer on the Chris Fisher film, Dirty and was a producer on End Game. Some of the other projects Mr. Turner worked on are such movies as Die Hard 2, Men of Honor, Training Day, Last Boy Scout, Fever Pitch, Pearl Harbor, Rat Race, The Three Stooges and most recently, The Butler.
What is being financed:
A film: Boys of Summer Ave.
Synopsis:
Four boys receive information that leads them on a hunt for a rare treasure in the woods, but as they venture on their journey they face obstacles that make them realize this treasure may not be so valuable after all.
The Boys of Summer Ave. is a coming of age story that centers around four boys in Ohio during the nineteen eighties. With racial and societal tensions flaring, the boys seek to keep their tight knit group together by retrieving a coveted baseball worth a million dollars in order to save their neighborhood and their friendships. The narrative explores the themes of love, honesty and accountability while infusing wit, humor and suspense for a laughable and heart warming ride.
Partners comments on the story:
Tierre Turner:
"Boys of Summer Ave. is an emotionally rewarding coming of age story in the vein of 'Sandlot,' 'Stand by Me' and 'My Dog Skip' that relies on struggles and obstacles that are universally faced by youth around the country."
Juergen Walter Pichler Levine:
"The passion that Tierre shows for baseball and crafting a film with universal truths that center around hope, courage and friendship attracted me to the project and it was something I had to be apart of."
For more information please contact creative consultant, James Walton at jameswalton1@gmail.com or (818) 517-5958.