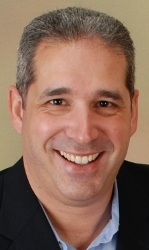 Framingham, MA, November 03, 2015 --(
PR.com
)-- Transition Consulting Group, Ltd (www.ForTCG.com) of Framingham, Massachusetts and Palm Beach Gardens, Florida, is pleased to announce the appointment of David Karofsky as CEO. Previously, David served as President of the firm which consults to family enterprises. He succeeds his father and partner, Paul, who founded the firm 25 years ago. Paul remains active as a partner and consultant.
In announcing David's appointment, Paul said, "For the last several years, David has been driving the future of our business. It is appropriate for us to implement the practice we encourage of our clients to achieve sustainability. David's innate communication skills, coupled with his vision and management capabilities, position Transition Consulting Group for the future. As both a father and a partner, it is with great pride that the baton is passed to him."
David holds both his Ed.M. and MBA degrees plus certificates in Family Business and Family Wealth Advising. "I'm thrilled to be able to carry on the legacy my father has worked so hard to create," said David. "We understand the challenges and opportunities of working in a family business and believe that when the family is aligned in the business, it brings far greater joy to both the family and the business."
About Transition Consulting Group:
As a family business, Transition Consulting Group understands the challenges and opportunities that family and closely-held companies face. Our unique dual-generation approach presents a dynamic that enables our clients to address the toughest of situations from the transition of leadership and ownership to role clarity, communication and conflict resolution. Its affiliate, The Peer Alliance (www.ThePeerAlliance.com), produces and facilitates forum groups for members of family businesses.