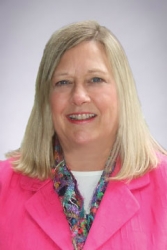 Atlanta, GA, November 04, 2015 --(
PR.com
)-- Private Bank of Buckhead has named Inger Harris as an Operations Specialist. She brings a breadth of banking experience to the role, having worked in customer service, as a teller, retail branch management, project management and training.
"The clients always come first with Inger, who always works hard to ensure they are happy," says Brian McGuire, a Senior Vice President who leads Treasury Management Services for the bank, "and she takes care to practice the golden rule, treating clients as she would want to be treated."
Harris brings more than 25 years of experience to her new role, having worked with a number of banks across the metro area, as well as with the largest global provider of banking and payment technology. She holds a bachelor's degree from Mercer University, is a graduate of Leadership Sandy Springs and served as a Loaned Executive to the United Way on behalf of a previous bank employer.
"I enjoy the fact that, in today's banking environment, we're always learning," she says, noting the rapidly changing technology as a prime example.
The Columbus, Georgia native enjoys cooking – especially cooking for others – and travel, citing the Amalfi Coast as her favorite trip. She resides in Buckhead.
Private Bank of Buckhead brings a private banking approach to all clients across all functions of the bank. The bank – now in its ninth year – is designated a Preferred Lender by the U.S. Small Business Administration, and includes PrivatePlus Mortgage, as well as a Decatur location, known as Private Bank of Decatur. Private Bank of Buckhead, including its mortgage unit, is located in Piedmont Center (Building Three). The mortgage division also is represented in Decatur, and does business nationally.