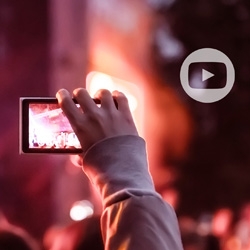 Boston, MA, November 11, 2015 --(
PR.com
)-- Openbridge has released a new YouTube integration that taps into powerful Channel Insights data.
YouTube is a leading video-hosting platform with over one billion users. Simple, direct access to YouTube Channel Insights data will provide marketers with ability to understand critical content and community performance metrics. This includes geographic, content and behavioral information that can drive optimized video strategies and tactics.
"Sophisticated marketing professionals are looking for deeper insights to improve content marketing and YouTube is an important part of those efforts. With our YouTube Channel Insights data bridge they will be able to discover what drives channel and community engagement," said Thomas Spicer, CEO and Founder of Openbridge.
With direct access to YouTube data marketers have new opportunities to explore key metrics related to channel performance. "We built our Channel Insights product to help marketing professionals remove technical barriers to discover insights locked within data in the YouTube platform," said Thomas Spicer. "By using the Openbridge YouTube Channel Insights data bridge teams can spend valuable time and money on channel optimization, not technical integrations."
More information about YouTube data and ways to access it within YouTube can be found in Openbridge at
https://console.openbridge.com/#/marketplace/product/youtube-channel-insights
About Openbridge
Openbridge is a data logistics platform designed to collect, discover and act upon real-time data simply, quickly and smartly. The Openbridge platform allows you to connect to reveal data from your marketing efforts from social networks like Facebook, Twitter, YouTube, Instagram as well as web analytics tools (e.g., Omniture, Webtrends, Google Anlaytics), media platforms (e.g., DoubleClick DFA, DoubleClick Search, AdWords), and in-store activity (i.e., point-of-sale, loyalty activity, etc.). To learn more information go to https://www.openbridge.com
About YouTube
Launched in May 2005, YouTube allows billions of people to discover, watch and share originally-created videos. YouTube provides a forum for people to connect, inform, and inspire others across the globe and acts as a distribution platform for original content creators and advertisers, large and small.
YouTube is a Google company. http://www.youtube.com