Dental Marketing Resolutions: Dentists Vow to Make It Big in the New Year
When The Wealthy Dentist asked dentists about their New Year's resolutions for 2008, most pointed to acquiring new patients and expanding their dental practice marketing efforts. Much like other people, dentists also cited goals such as improving their health and spending more time with their families.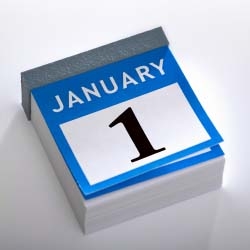 San Francisco, CA, December 17, 2007 --(
PR.com
)-- A recent Wealthy Dentist survey asked dentists about their resolutions for the New Year. Three out of four dentists said their goal was to attract more new patients. Dentists also cited marketing efforts, knowing that a profitable practice needs to market itself to stay competitive. Other goals include retirement, working less, and acquiring new equipment or team members. On a personal level, the number one goal of dentists is to maintain or improve their personal health.
It's clear that dentists know they need to put on their business hats if they want their dental practices to succeed. Marketing and financial goals are just as important as medical advancements and dental continuing education.
Here are dentists' top New Year's resolutions for their dental practices: Attract more new patients (76%); Cut costs (53%); Purchase new equipment (47%); Increase Internet marketing (44%); Expand treatment options (38%); Prepare for retirement (38%); Work fewer hours (32%); Get a new website (26%); Send patients a newsletter (21%); Hire additional team members (21%); Volunteer services in the community (9%).
When asked about their resolutions on a personal level, two out of three dentists cited maintaining or improving their personal health, a befitting goal for health care professionals.
Here are their top resolutions for their personal lives: Maintain or improve personal health (68%); Travel (47%); Lose weight (41%); Spend more time with family (35%); Work less (32%); Learn a new skill (29%); Get more involved with the community (18%); Offer oral hygiene talks in local schools (6%); Work more (5%); Quit smoking (3%).
"It's no surprise to me that dental marketing is at the top of the list," said Jim Du Molin, dental consultant and founder of The Wealthy Dentist. "A profitable dental practice needs to market itself in order to stay competitive. I've spent 27 years trying to teach dentists this. Now it sounds like they're actually listening!"
###
Visit www.thewealthydentist.com/surveys.htm for additional information on this and other Wealthy Dentist surveys in the areas of dental implants, cosmetic dentistry,
braces
, and
dentures
.
The Wealthy Dentist is a dental marketing and dental practice management resource featuring dental consulting expert Jim Du Molin. The site's weekly dental surveys and newsletters are viewed by thousands of dentists across the United States and Canada. The Wealthy Dentist is a sister company of the Internet Dental Alliance. IDA is the largest provider of internet dental marketing campaigns, dental websites, email newsletters and online find a dentist directories in North America.
Contact:
Jim Du Molin
http://www.thewealthydentist.com/contactinfo.htm
415-435-2818
Contact
The Wealthy Dentist
Jim Du Molin
415-435-2818
www.thewealthydentist.com/surveys.htm

Contact