Teresa Connors Brings Breadth and Depth of Experience to Private Bank of Buckhead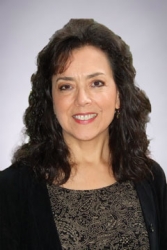 Atlanta, GA, November 18, 2015 --(
PR.com
)-- Private Bank of Buckhead has named Teresa Connors as a Loan Administration Specialist. She brings more than 20 years of experience to the bank and has previously worked with several of its team members at other banks.
"Teresa is dedicated to providing clients with a necessary service that affects most areas of their life and business activities," says Karen B. Smith, a Senior Lender with Private Bank of Buckhead. "She also understands that banking is a profession in which people bank with people and she expertly fosters her banking relationships."
In addition to her extensive banking experience, Connors had a "first career" in insurance and risk management, including having worked in those areas at Coca-Cola Enterprises and AIG Risk Management. She holds a BBA with a Major in Risk Management/Insurance from Georgia State University. Connors also has earned a number of certifications in risk management and banking, and speaks Spanish fluently.
"I believe in striving to provide clients with excellent customer service for all their needs," she says, "and I look forward to being part of the continued 'smart growth' of the bank."
Connors grew up in Atlanta and is proud of her Latin heritage; her mom is from Panama and her dad is from Peru. She sings in a ladies barbershop chorus, part of the Sweet Adelines organization. Connors' chorus is the regional champ and they are going to international competition in Las Vegas in 2016. She recently visited Israel on her first mission trip with her church, First Baptist Church of Woodstock, and its WeFoster initiative. She is an approved foster parent, currently only doing respite work for them.
Private Bank of Buckhead brings a private banking approach to all clients across all functions of the bank. The bank – now in its ninth year – is designated a Preferred Lender by the U.S. Small Business Administration, and includes PrivatePlus Mortgage, as well as a Decatur location, known as Private Bank of Decatur. Private Bank of Buckhead, including its mortgage unit, is located in Piedmont Center (Building Three). The mortgage division also is represented in Decatur, and does business nationally.
Contact
Plant Communications, LLC
Drew Plant
404-634-7102
www.PlantCommunications.com

Contact