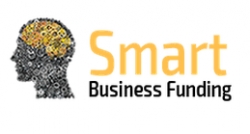 Brooklyn, NY, November 24, 2015 --(
PR.com
)-- Smart Business Funding announces a new offer to independent sales organizations (ISOs). Although an uncommon move for financing companies, Smart Business Funding has decided to provide payouts on a daily basis, rather than weekly.
Breaking the Mold
Most financial organizations that provide business loans will provide syndication payouts on a weekly basis. This has been the standard in the financing world for years. Smart Business Funding has turned the traditional model upside down by instead providing daily syndication payouts to independent sales organizations.
Advantages of Daily Syndication Payouts
The advantages for ISOs are undisputable when it comes to daily syndication payouts.
Better Peace of Mind
Prior to the change, ISOs were only capable of receiving funds on a weekly basis. This meant that payments and funding were tied up each week until a lump sum could be repaid. With the new model, payments are made daily. This means that ISOs get their funding back on a regular and more frequent basis.
Unique Model in the Industry
Because this model is breaking the mold in the financing industry, it is less common and more attractive for lenders.
Quicker Reinvestments
When funds are not tied up in weekly payouts and are instead provided on a daily basis, these funds can be put to use much quicker. Rather than wait a full week to consider a reinvestment, ISOs can instead choose to reinvest when it's convenient.
Merchant cash advances can be provided more frequently by the independent sales organization, equaling more frequent investments and even more frequent returns.
More Accurate
Not only are syndication payments made daily to ISO partners, but payment statements are also provided every single day. This will help organizations keep track of their funding and make more informed decisions about their investments.
A Leader in Alternative Financing
Smart Business Funding has established itself as one of the leaders in
alternative financing to small business
owners across the United States. The company has commented on this new system by saying, "Our proven track record of delivering an unprecedented level of service includes our ability to quickly fund 1st through 4th positions and fund high risk industries, such as automobile dealerships, construction companies, and transportation companies."
Smart Business Funding is ready to help independent sales organizations gain an upper edge by providing daily syndication payouts, improve ISO investment frequency, and break the payment mold in the alternative finance industry.