Beautiful Image Facial and Body Sculpting "The Lunch Time Face Lift" Gaining Popularity Across the Country
Beautiful Image, LLC proudly manufactures America's #1 Microcurrent Cosmetic Equipment in the USA. They distribute through highly trained Representatives around the country. Their on-site training and their VIP Event ensures their clients are thoroughly trained in techniques and marketing, enabling them to be able to prosper in the beauty and wellness industry by offering their clients a safe and affordable alternative to plastic surgery.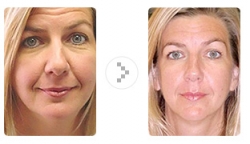 Chicago, IL, December 18, 2007 --(
PR.com
)-- Spalon Techniques, LLC is proud to offer to the wellness and beauty industry the latest and most advanced technology in the anti-aging revolution around the Country. Backed by 30 years of expertise in microcurrent technology, we are the leading experts in our field.
The Beautiful Image Facial and Body Sculpting procedure offers clients a safe and affordable alternative to plastic surgery without knives, needles or pain. There is no redness or down time. So relaxing, clients actually fall asleep during the treatment. So effective, results are seen immediately. Beautiful Image uses a combination of sequenced waveforms, which are conducted through probes onto facial muscles utilizing traditional acupuncture points.
Microcurrent is the closest known electrical current that can be delivered on a nearly identical level as the electrical current the human body naturally produces. Microcurrent has been used in the medical field for over 60 years and is safe and free of harmful side effects. Microcurrent is so moderate that it would take nearly one million of The Beautiful Image Facial and Body Sculpting Machines to light up a 40-watt light bulb.
Beautiful Image's advanced technology helps to tone and tighten the skin, diminish (even erase) fine lines, wrinkles and creases, lifts sagging jaw lines and widens the eyes by lifting the brows and tightening the eyelids. Body Sculpting helps to tone, tighten, firm and lift the buttocks, legs, hips and tummy. With treatment times of one to one and a half hours, they have been touted as "The Lunch Time Face Lift and Body Sculpting Treatment."
Recently gaining popularity in America, particularly in Hollywood, where most cosmetic trends originate. Celebrity insiders continue to report it as one of the hottest cosmetic procedures among celebrities.
Beautiful Image, LLC's results in the very first treatment, on site-training and VIP Event sets them apart and on top in their industry. Their clients include salons, spas, estheticians, massage therapists, cosmetologists, Chiropractors and Dermatologists. Be the first in your area to offer this very effective and affordable treatment to your clients.
###
Contact
Spalon Techniques, LLC
Andrea Pekarik Welch
1.630-343-9722
www.SpalonTechniques.com
Due to a hectic travel schedule with training and speaking engagements, please contact directly at 630-343-9722.

Contact
Multimedia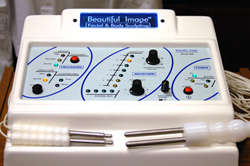 Sweeping the Nation, over 10 years in the making, Beautiful Image is America's #1 Microcurrent Cosmetic. Results drive, twice the results in half the time of previous technologies. During the treatment, circulation is increased, muscles are stimulated and skin refined to a more youthful state.