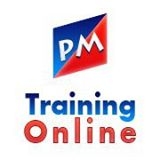 Mendham, NJ, December 19, 2015 --(
PR.com
)-- PMTrainingOnline.com has mapped its online training courses for Professional Development Units (PDUs) to the new Project Management Institute (PMI) Talent Triangle. The PMI Talent Triangle, developed by PMI to emphasize certain skills that employers demand, was developed based upon a detailed Role Delineation Study (RDS) that the PMI undertook recently. This RDS, aimed at uncovering shifts in the job content of project managers, revealed that employers are demanding skills among project managers in the areas of Technical Project Management, Leadership, and Strategic & Business Management – which form the three legs of the PMI Talent Triangle.
The PMI changed the continuing education requirements – known as Professional Development Units (PDUs) – for Project Management Professionals (PMPs), effective 1 Dec 2015. As part of their continuing education requirements, PMPs must now earn 8 PDUs in each of the three areas of the PMI Talent Triangle over their three year, 60 PDU renewal cycle. This new requirement affords project managers and the PMI the opportunity to address the demand of employers for more skills in these areas, as revealed by the RDS.
Based on this new development, PMTrainingOnline.com has made it easy for PMPs to now link to hundreds of PDUs courses in each of the three areas of the PMI Talent Triangle. These links can be found on every page on the site. To learn more about the PMI Talent Triangle and link directly to the training for each area, see the
PMI Talent Triangle page
.