America's Registry of Outstanding Professionals Has Recognized Wilho F. Saari as Professional of the Year 2015 in the Performing Arts
Wilho F. Saari of Naselle, Washington, was recently recognized by America's Registry of Outstanding Professionals as Professional of the Year 2015 for his outstanding contributions and achievements in the field of the Performing Arts. In addition, he has become a Lifetime VIP member.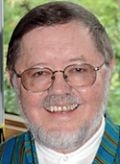 Farmingdale, NY, December 31, 2015 --(
PR.com
)-- Wilho F. Saari comes from a family of accomplished performers, specifically the kantele, the Finnish psaltery. He earned his B.A. in Sacred Music and his B.A. in Music Education at Northwest College. He was a grade school teacher for 34 years including 3 years in Liberia, Africa in a missions school and 23 years at Naselle Youth Camp School. Mr. Saari is a fifth generation player of the kantele. His great grandmother Kreeta Haapasalo was a well known kantele player in Finland in the 19th century. His father, Wilho Sr. was also a performer who brought the kantele to America in 1915. Mr. Saari has performed in Astoria, Oregon and Naselle, Washington. He participated in the world premiere of a Kantelle Mass composed by Jarkko Yli-Annala where he performed at FinnFest USA '06, an annual national festival. His numerous awards include the Governor's Heritage Award for his work popularizing and teaching the kantele; he is one of ten recipients of the National Endowment for the Arts (NEA) award of an NEA National Heritage Fellowship, the country's highest honor in the folk and traditional arts. Mr. Saari is affiliated with the Finnish American Festival and the Finnish American Historical Society. He has recorded two CDs on the kantele. His latest CD called, "Vilhon Vintiltä" is mainly made-up of his own compositions.
The Professional of the Year membership in America's Registry is awarded to those candidates who have achieved recognition in their respective industry or profession for their accomplishments and who have established a commendable reputation. This membership honors individuals who have reached the highest standards of accomplishment in their chosen field. The VIP membership in America's Registry is of particular significance because inclusion is based on a number of factors, not the least of which is the member's accomplishments in their chosen field. In the case of Wilho F. Saari, it is also based on the sense of satisfaction that comes with knowing that he has continued the legacy that began 5 generations ago. America's Registry is proud to honor him.
www.americasregistry.com/profoftheyear_bio.asp
Contact
America's Registry of Outstanding Professionals
Bea Hanley
516-997-2525
www.americasregistry.com

Contact