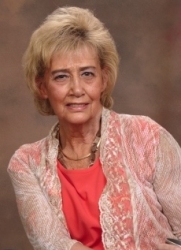 Farmingdale, NY, January 21, 2016 --(
PR.com
)-- Lori Bigelow grew up in a family that specializes in developing tea. She earned her M.S.N. at Keene State College but maintained her relationship with the family business, Bigelow Tea Company.
www.bigelowtea.com
Ms. Bigelow learned all about the business of making specialty teas including a sense of blending, sipping, tasting and tweaking which ultimately led to the development of some of Bigelow's favorite and best loved teas. The seasonal favorite, Vanilla Chai and the Novus line are just 2 of the many. Ms. Bigelow was on the board of the U.S. Tea Association and is a member of the Canadian Tea Association. She was instrumental in the purchase of the Bigelow's Tea Charleston Tea Plantation which she helped to get up and running in 2003. The Plantation grows and produces American Classic Tea and is open to weddings, tours and music festivals. Ms. Bigelow currently oversees the everyday operations of the plantation and says "As those who came before me, tea has been my life…..and it's been a great one."
The Mentor of the Year membership in America's Registry honors those who have had an exemplary career in their chosen field. As a result, the legacy they have established continues because it is passed on to the present through their guidance. Such is the case with Lori Bigelow who is still deeply involved in the operations of the tea plantation. America's Registry is pleased to honor her.