The BSC Group Arranges $31M Refinance of Manhattan Self-Storage Facility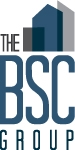 Chicago, IL, January 05, 2016 --(
PR.com
)--
The BSC Group, LLC.
, a boutique self storage and commercial real estate financing advisor, recently structured and negotiated a $31 million financing secured by a self storage facility in Downtown Manhattan, NY for Keepers Self Storage. The historically well-occupied property features over 1,500 units spread across roughly 63,000 net rentable square feet in Manhattan's East Village Neighborhood. The non-recourse CMBS refinance loan was funded by a large domestic, money-center bank and was structured with a ten-year fixed interest rate and full term interest only payments. The loan was underwritten to an aggressive 7% Debt Yield and nearly $500 per rentable square foot.
Keeper's Self Storage President, David Haver, has a long-standing relationship with The BSC Group and hired the firm to represent the borrower on this refinancing assignment. Once funded, Haver shared "I am extremely pleased with my refinance loan. We have used The BSC Group on past transactions and I was confident they would add significant value in the process. In hindsight, I am now certain we would not have achieved the results we did without their assistance, particularly given the broader market turmoil."
Shawn Hill, Principal with The BSC Group, said, "there have not been many Manhattan self-storage facilities securitized in CMBS 2.0. Given the borrower's request, we knew that we would be testing the boundaries on what rating agencies and bond buyers have seen as governing metrics, but if there is a place to push on the conventional boundaries Manhattan would certainly qualify." Fellow Principal Devin Huber added, "We are proud of the results delivered to the client. The full term interest only loan was underwritten aggressively from a cash flow perspective, allowing the borrower to execute on their debt recapitalization plan."
The BSC Group is extremely active in the self-storage sector, having closed more than 55 loans representing in excess of $320MM for self-storage owners during 2015.
About The BSC Group
The BSC Group, LLC was formed in 2009 and offers financial and loan advisory, mortgage brokerage and loan workout solutions to commercial real estate property owners and investors, with a special emphasis on the self-storage market. Through its capital source network, The BSC Group provides clients with access to debt and equity financing for commercial real estate investments nationwide.
Contact
The BSC Group, LLC
Shawn R. Hill
312-207-8237
thebscgroup.com

Contact