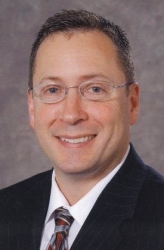 Kalamazoo, MI, January 29, 2016 --(
PR.com
)-- About Jerry W. Pratt M.D.
Dr. Jerry W. Pratt is the Medical Director of Thoracic Surgery at Borgess Medical Center in Kalamazoo, Michigan. Dr. Pratt received his M.D. from the Medial College of Virginia. Dr. Pratt specializes in Cardiothoracic Surgery. He is a Colonel (Retired) of the U.S. Air Force. Dr. Pratt is the recipient of numerous honors and awards including named as an America's Top Surgeon by the Consumer Research Council of America. He received the Excalibur Award and the Clinical Surgeon's Award from the Society of Air Force Clinical Surgeons. Dr. Pratt has been honored with the USAF Surgical Excellence Award. He is the author of numerous publications including Layton B, Dubose J, Nichols S, Connaughton J, Jones T and Pratt J, Pacifying the Open Abdomen with Concomitant Intestinal Fistula: A Novel Approach, American J Surg, 199(3), 413-415, 2010. Dr. Pratt is a Fellow of the American College of Surgeons and the American College of Chest Physicians. He is a Silver Heart Member of the American Heart Association and a member of the Cardiovascular Surgery and Anesthesia Council. Dr. Pratt is a Lifetime Member of the Medical Alumni Society at Ohio State University, a Lifetime Member of the Medical College of Virginia Alumni Association, and a Lifetime Member of the University of Virginia Alumni Association.
About Strathmore's Who's Who
Strathmore's Who's Who publishes an annual two thousand page hard cover biographical registry, honoring successful individuals in the fields of Business, the Arts and Sciences, Law, Engineering and Government. Based on one's position and lifetime of accomplishments, we honor professional men and women in all academic areas and professions. Inclusion is limited to individuals who have demonstrated leadership and achievement in their occupation, industry or profession.