MyTabib.com Connects You to Thousands of Medical Service Providers Worldwide
In January, a new medical portal MyTabib.com was launched providing a global healthcare search platform for patients. MyTabib.com offers patients the ability to search for clinics and doctors around the world in which they can compare cost procedures, book appointments right away, write comments and read real patient reviews in the comfort of their own home using the internet.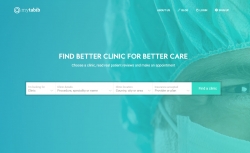 Dubai, United Arab Emirates, January 26, 2016 --(
PR.com
)-- A Dubai-based global healthcare search platform,
MyTabib.com
, is starting to get attention upon its launch. The demand for quality healthcare services in Dubai and around the world gives the website fast recognition from medical practitioners and patients worldwide. The website currently lists thousands of international doctors and hospitals and soon will bring around more medical providers registered.
MyTabib.com is a medical portal that gives patients easy access to world class doctors and hospitals wherein they can communicate, compare, read reviews or testimonials and share their own experience using MyTabib.com.
MyTabib.com let a patient consult with doctors, know their prices, book an appointment in just a few clicks. Medical tourists can also access MyTabib.com by giving patients 24/7 access and allowing them to interact with their chosen health care provider or find the right treatment abroad.
"It is very difficult to choose the right doctor or clinic that is 1000 miles away. That is why the team decided to create a portal where patients can find information about the best clinics in the world, compare prices, read reviews. The website's main aim is to help those who want to find a better clinic for a better care," says Dmitry Yakhlakov CEO of MyTabib.
MyTabib.com supports medical tourism, the main goal is an effortless connection between doctors, clinics and patients. Moreover, International healthcare providers can share all information necessary for patients decision-making, answering all questions and counselling the patient before they make any travel arrangements.
MyTabib.com is an interactive website that offers patients the ability to provide service feedback, a scoring system and overview of the clinic or hospital. Given these data, future patients will surely get the most experienced medical provider.
MyTabib.com currently houses more than 1800 doctors and 500 clinics listed and still growing as more and more healthcare providers noticing the advantage of the website. The team behind the success of MyTabib.com aims to increase the number of medical centers and health care facilities listed from many countries so that patients can get more options and quality healthcare assistance.
The creative and technical team of MyTabib are constantly working on additional features, modern design, user-friendly interface, easier navigation using only the latest web technologies.
To learn more about the project, visit www.MyTabib.com or call +971 4 4472818
About MyTabib.com
MyTabib.com is a comparison medical portal for private doctors, medical providers and hospitals worldwide. The company was established in 2013 based in Dubai, United Arab Emirates, giving patients an innovative and interactive health care assistance 24/7.
For more information, email us at info@mytabib.com
Contact
MyTabib
Mohammed Iskhakov
+97144472818
www.mytabib.com
info@mytabib.com

Contact