John J. Rottersmann Recognized as a Professional of the Year by Strathmore's Who's Who Worldwide Publication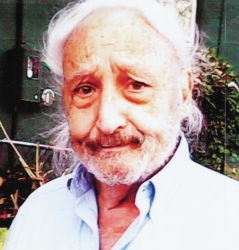 Westerville, OH, January 29, 2016 --(
PR.com
)-- John J. Rottersmann of Westerville, Ohio has been recognized as a Professional of the Year by Strathmore's Who's Who Worldwide Edition for his outstanding contributions and achievements in the field of mechanical systems.
About John J. Rottersmann
Mr. Rottersmann has over 60 years experience in the mechanical systems field. He is the President of Flywheel/Rim Systems Corp. which is an international research and development firm specializing in high speed rotational motors without mechanical bearings. He is responsible for research and development and new technology. Mr. Rottersmann has streamlined numerous mechanical manufacturing processes throughout his career and has 1 patent. He is affiliated with the I.E.E.E.
Mr. Rottersmann obtained a M.S. in Electrical Engineering from the University of Charleroi in 1955. After graduating from college, he began his career with Philips N.V. in Eindhoven, Holland. He then became a Chief Engineer in a paper factory in Belgium where he improved a machine making tissue paper as well as further developing other paper-making machines. Mr. Rottersmann then began working with Samson Usines in Brussels making brushes, where he improved the shape of a laminated steel wire, solving a production problem and doubling production. He left Europe after that and started working for Brewer Electric Manufacturing in Chicago, Illinois, serving as a Design Engineer with Bell and Howell for most of his career. He worked for the electro-writer division of Victor Comptometer where he designed an entirely new machine for the University of Trenton. Mr. Rottersmann moved to Portable Electric Tool where he started solving cost reduction problems. He also started working on new designs with the Brother Typewriter company and Ryobi manufacturing company, where he redesigned everything in metric design, especially drill presses. He later served with Carrier in Ohio making test systems to test valves. After this, he became a contractor, twice working with General Electric, as well as with Fusion Systems Corporation in Rockville, Massachusetts where he streamlined a project in four months that the company had been working on for over 10 years.
Mr. Rottersmann was born on December 28, 1928 in Brussels, Belgium. In his spare time he enjoys collecting European, English and Chinese art.
About Strathmore's Who's Who Worldwide
Strathmore's Who's Who Worldwide highlights the professional lives of individuals from every significant field or industry including business, medicine, law, education, art, government and entertainment. Strathmore's Who's Who Worldwide is both an online and hard cover publication where we provide our members' current and pertinent business information. It is also a biographical information source for thousands of researchers, journalists, librarians and executive search firms throughout the world. Our goal is to ensure that our members receive all of the networking, exposure and recognition capabilities to potentially increase their business.
Contact
Strathmore Worldwide
Susan Perrault
516-677-9696
www.strathmoreworldwide.com
Syndi Reibman

Contact