Openbridge Releases New Social.com Data Integration
Openbridge, a data logistics platform, released a new integration with social media advertising service Social.com, a product of Salesforce Marketing Cloud. The new integration will provide simple and quick access to social advertising data.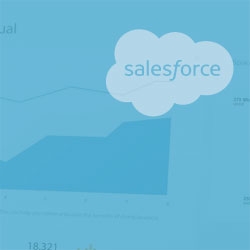 Boston, MA, January 28, 2016 --(
PR.com
)-- Openbridge, a cloud-based data logistics platform, introduced a new integration with Social.com, a service under Salesforce Marketing Cloud umbrella. With this release businesses can retrieve social advertising campaign data managed within their Social.com account. Access to this data will allow business the ability to use their preferred tools to create reports, visualizations and undertake in-depth analysis of social marketing performance.
The Social.com integration offers innovative pathways to explore and investigate paid social advertising data. Marketing professionals will now be able to join paid social data points with information from other marketing channels. "By unlocking data stuck in Social.com, we are enabling agencies and brands direct access to information critical to generating cross channel insights," said Thomas Spicer, CEO and founder for Openbridge.
Openbridge data integration delivers comprehensive access to advertising, content and campaign data from Social.com. "Agency and brand teams will now have the visibility needed to optimize their social media and customer engagement investments," said Thomas Spicer.
Learn more about the Social.com integration:
https://console.openbridge.com/#/marketplace/product/salesforce-social-com
About Openbridge
Openbridge is a data logistics platform designed to collect, discover and act upon real-time data simply, quickly and smartly. The Openbridge platform allows you to connect to reveal data from your marketing efforts from social networks like Facebook, Twitter, YouTube, Instagram as well as web analytics tools (e.g., Omniture, Webtrends, Google Anlaytics), media platforms (e.g., DoubleClick DFA, DoubleClick Search, AdWords), and in-store activity (i.e., point-of-sale, loyalty activity, etc.). For more information visit http://www.openbridge.com.
About Social.com
Launched in 2013 Social.com is a product of Salesforce company and it's Salesforce Marketing Cloud umbrella. Social.com enables marketers to create effective social advertising campaigns and reach customers with identity-based targeting via Facebook, Twitter, LinkedIn and Instagram. Salesforce's social media advertising platform has helped large agencies and brand teams around the world run millions of campaigns with sophisticated business goals. For more information visit http://www.social.com.
Contact
Openbridge
Thomas Spicer
857-234-1008
https://www.openbridge.com

Contact