Massachusetts-Based National Wholesale Gift Distributor Announces New Affiliation with eBay for 2008
A cool mass of air is breezing across southern New England this morning, blanketing the warmth of the city. The hue of light is as ominous as it is beautiful. This cool breeze is known all too well, marking the beginning of the new Year. MASS Wholesalers, CEO, Meredith Cummings, has found a bunch of reasons to celebrate the New Year. Mass Wholesalers proudly announces its new affiliation with eBay.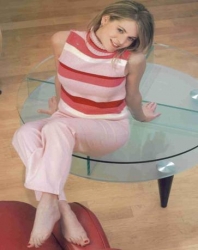 Hopedale, MA, January 04, 2008 --(
PR.com
)-- eBay is The World's Online Marketplace®, enabling trade on a local, national and international basis. With a diverse and passionate community of individuals and small businesses, eBay offers an online platform where millions of items are traded each day.
MASS Wholesalers is a nationally recognized wholesale giant using 6 warehouse locations throughout the United States. The MASS Wholesalers staff continually searches the globe for the finest profitable products out there. Whereas searching the globe, their secondary business is supplying closeout, liquidation and below wholesale merchandise to retailers, wholesalers and distributors for resale.
MASSwholesalers.com continues to reach the top of the major search engines as #1 for "bath and body gift set Wholesalers" across the nation with a great start to the New Year. They hope to triple their product lilne by March of 2008.
###
Contact
MASS Wholesalers
Meredith Cummings
877-330-9771
www.masswholesalers.com

Contact