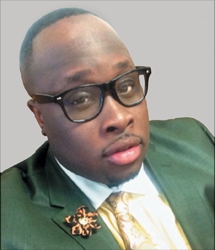 Brooklyn, NY, March 11, 2016 --(
PR.com
)-- Extreme Overflow Publishing announces the launch of a new book entitled "Suffering For The Right Reasons" by author Daron Linson of Brooklyn, NY. In this book Daron Linson shares moments of truth, sorrow, torment, and discouragement and how he turned his sufferings into success. Author Daron Linson quotes, "Never let circumstances convince you to leave the place God positioned you to be in. Your success is attached to your positioning." "Suffering For The Right Reasons" is a must read for both the religious and non-religious to become enlightened and encouraged through the storms of life.
The official date of release is Friday, March 11, 2016 at 9:00 am in Brooklyn, NY.
For more information about the author go to www.extremeoverflow.com under the "authors" section.
Extreme Overflow Publishing is a subsidiary of Extreme Overflow Enterprises, Inc.
Extreme Overflow Enterprises, Inc. is a business coaching, leadership training, and publishing company dedicated to the empowerment of leaders through training, development and motivating professional achievement.
In response to the growing market of self publishing authors, Extreme Overflow Publishing's services include helpful book and author related services such as Children's book illustrations, publishing training, writing seminars and 1:1 writing coaching. Extreme Overflow Publishing uniquely serves the demand for new self publishing authors among a greater demographic.
Karen Penn, the North publishing franchise leader, adds unprecedented value to this expansion in leadership, design, and excellent service.
Visit www.eoverflow1.com to get more information on grand openings, publishing specials, training, and package deals from Extreme Overflow Publishing-North.