That Rabbit Distribution and Music Pool Launches Globally
That Rabbit, the premier digital distribution network and DJ association for today's entertainment industry, launches on a global platform. Delivering digital music to download and streaming platforms around the world plus direct delivery to major nightclubs and DJ's.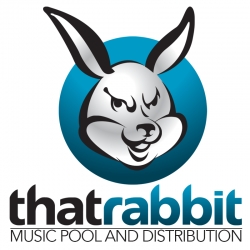 Atlanta, GA, March 01, 2016 --(
PR.com
)-- That Rabbit Music Pool & Distribution launches globally. The premier DJ Association and Digital Distribution network for today's entertainment industry.
With an ever growing base of new artists interested in making the most out of the digital age, That Rabbit announces the world wide launch of That Rabbit Music Pool & Distribution.
That Rabbit Music Pool is the urban industry's prominent DJ Association serving as a distribution vehicle for new music releases. Offering free service packs of the latest, hottest major & independent urban music from around the world.
Not just any DJ can be a part of That Rabbit. Only current working club DJ's, mix-show radio DJ's, radio personality, program director, music director, or highly requested mobile DJ's can request for free admission to the pool.
Each DJ is compelled to provide feedback of the song's response, as well as individual charts of all the songs they spin to That Rabbit. That Rabbit then compiles the charts into one extensive chart, which represents how good each song is doing in their respective region. These charts are available not only to the record labels that submitted the music, but also to top industry trade magazines and commercial radio stations. In-turn, commercial radio stations use these charts as a guide to help determine what songs should be added into their rotation or not.
That Rabbit Distribution serves as your administrative back office. They handle distribution to hundreds of outlets, market / promote your material and collect publishing royalties for you.
Ray Hamilton, CEO That Rabbit states "I've have a lot of conversations with independent labels about their plans to succeed and make money in the music business. The tech savvy educated ones are on social media marketing strategies and setting up promo tours around the country while the street dudes believe in the Master P selling out the trunk approach along with taking a bag of cash to their local radio station. Whatever your strategy is, your first step should be distribution. Sell your music! You've put hard work, time, money, and energy into paying for studio time, mixing and mastering or buying a studio. This is a digital era! With all of the recent changes the playing field is level. There has never been a better time to win then now."
Global Music Distribution
That Rabbit delivers your music to hundreds of partners worldwide, from commercial to niche, including outlets for Ringtones, Mobile Streaming, Stems, Video, and Physical Distribution.
Publishing Services
That Rabbit administrates publishing catalogs and is directly affiliated with most societies around the world, a roster of world class artists and producers, along with one of the best creative teams available, they retain their boutique feeling while offering a global footprint, That Rabbit also offers the most advanced online publishing platform available.
That Rabbit Distribution is more than a distributor; That Rabbit is your career partner and guidance counselor.
That Rabbit allows individual artist, producers, singers, songwriters, independent record companies and film makers to distribute their new productions to a large number of key DJ's and nightclubs without the expense of tracking and mailing to hundreds of DJs in dozens of markets.
Now, you can more positively direct your attention to making music while making an efficient and cost effective campaign for your project.
That Rabbit Music Pool & Distribution
www.ThatRabbit.com
Instagram / Twitter / Facebook @ThatRabbitCom
115 Mlk Jr. Dr Suite 415
Atlanta, GA, 30303
Phone: 8666528882
email: info@thatrabbit.com
Contact
Thatrabbit.com
Ray Hamilton
866-652-8882
www.thatrabbit.com

Contact