Dr. Caitlin Ferriter Joins DBT California in San Diego
Dr. Caitlin Ferriter and Dr. Stassi Riser have joined the team of Dialectical Behavior Therapy experts at DBT California. Dr. Ferriter and Riser bring their expertise in DBT from the San Diego VA to DBT California's newest location in San Diego. Dr. Ferriter will serve as Clinical Director and Dr. Riser will be a Staff Associate.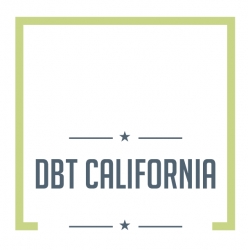 San Diego, CA, March 10, 2016 --(
PR.com
)-- DBT California is thrilled to announce the grand opening of its newest location in San Diego. Located in the heart of central San Diego, DBT California's newest location offers convenient access for individuals across San Diego and south county San Diego. DBT California is Southern California's leading center for Dialectical Behavior Therapy, originally founded in 2008 at the request of Dr. Marsha Linehan in order to bring comprehensive, high fidelity DBT to Southern CA. DBT California provides full-model DBT consisting of all four critical DBT components; individual therapy, group skills training, between session skills coaching, and a weekly consultation team for therapists, with service locations in Los Angeles, Newport Beach, Long Beach, and now San Diego. The San Diego team of clinicians are highly trained in all of the leading evidenced-based therapies (e.g., DBT, ACT, CBT, PE, etc.) and have extensive experience working with individuals who are long overdo for compassion and validation, consistent with the overall mission of DBT California.
The clinical staff at the San Diego location include Clinic Director Dr. Caitlin Ferriter, who has provided comprehensive DBT services in San Diego for the past five years and Dr. Nastassia Rebecca Riser, who has provided DBT in private practice, hospital and research settings since 2009. As Clinical Director, Dr. Ferriter oversees the program operations, facilitates DBT skill groups, conducts individual DBT therapy, and provides training and education on DBT to program staff as well as individuals in the community. Dr. Ferriter earned her B.A. in psychology from Harvard University and her Ph.D. in Clinical Psychology from UCLA. She received specialized training in evidenced-based treatments for BPD, mood disorders, and military sexual trauma while concurrently completing an APA-accredited clinical psychology internship program and an APA-accredited postdoctoral fellowship at the UCSD—VA San Diego. Before taking on her current role as Clinical Director in San Diego, she previously served as Co-Coordinator of the full-model DBT Program at the VA San Diego. Dr. Ferriter is also Behavioral Tech trained in DBT.
Dr. Riser also provides full DBT services as well as training and education on DBT from the San Diego office. After successfully completing her Ph.D. in Clinical Psychology in Chicago, IL, and an APA-accredited adult forensic clinical psychology internship program at Tulane University School of Medicine in New Orleans, LA, Dr. Riser completed a postdoctoral fellowship at UCSD—VA San Diego where she received further specialized training in evidenced-based treatments for borderline personality disorder, mood and sleep disorders, and crisis and short-term interventions. Dr. Riser previously worked as a DBT research therapist in an NIMH clinical trial at The University of Chicago, and has worked as clinician providing comprehensive, full-model DBT since 2009. Dr. Ferriter and Dr. Riser have presented at national and international conferences and authored papers in the areas of clinical psychology and personality disorders. Both also have interests in program and treatment development and the dissemination of DBT for individuals with emotion dysregulation. Dr. Riser and Dr. Ferriter are skilled clinicians who are extremely passionate about DBT, strive to offer quality, compassionate, evidenced-based care and they could not be more enthusiastic that they will be extending their practice to San Diego. For more information, please visit: www.dbtcalifornia.com or call 1-800-624-1475.
Contact
DBT California
Dr. Caitlin Ferriter
800-624-1475
dbtcalifornia.com

Contact