Keith C. S. Siu Recognized as Their Biography of the Year for 2016 by Strathmore's Who's Who Worldwide Publication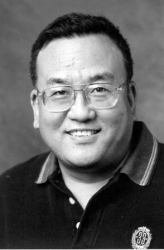 Honolulu, HI, March 22, 2016 --(
PR.com
)-- Keith C. S. Siu of Honolulu, Hawaii has been recognized as their Biography of the Year for 2016 by Strathmore's Who's Who Worldwide Edition for his outstanding contributions and achievements in the government field.
About Keith C. S. Siu (See-You)
Mr. Siu is the Courts Records Management Supervisor with the Hawaii State Judiciary overseeing a staff of 10. He manages the records management program overseeing the records of the courts statewide. He provides consulting on all records management matters. Mr. Siu is affiliated with ARMA International, serving as chairman of the U.S. Government Relations Committee. At his urging, ARMA International established the Judicial Administration Industry Group, becoming its first chairman. He serves on the Board of Trustees of AIEF (ARMA International Education Foundation). He was the lead author on the publication "Essential Elements of Local Government Records Management Legislation" in 2000. Mr. Siu was elected on to the board of directors of HGEA (Hawaii Government Employees Association), serving as Chair of the Educational & Training Committee, Chair of the State Negotiations Committee, and the Chair of the Oahu Island Division. He was President of the American Society for Public Administration, Hawaii Chapter and President of the University of Hawaii-West Oahu Alumni Association. Mr. Siu was recently recognized by the Hawaii State Judiciary for 30 years of government service. He was also recognized by ARMA International for his work in leading the effort towards passage of the "Paperwork Reduction Act of 1995." He received the Outstanding Alumni Award from the University of Hawaii-West Oahu and a Certificate of Appreciation from the U.S. Probation Office, District of Hawaii. As a side note, a pastry was named after him called "Siu's Sweet Streusel Bread."
Mr. Siu was born in Hawaii and obtained a M.P.A. in Public Administration from Central Michigan University in 1994 and is a candidate for the CRM (Certified Records Manager) certification from the Institute of Certified Records Managers (ICRM). In his spare time he enjoys Disney and Star Trek.
About Strathmore's Who's Who Worldwide
Strathmore's Who's Who Worldwide highlights the professional lives of individuals from every significant field or industry including business, medicine, law, education, art, government and entertainment. Strathmore's Who's Who Worldwide is both an online and hard cover publication where we provide our members' current and pertinent business information. It is also a biographical information source for thousands of researchers, journalists, librarians and executive search firms throughout the world. Our goal is to ensure that our members receive all of the networking, exposure and recognition capabilities to potentially increase their business.
Contact
Strathmore Worldwide
Susan Perrault
516-677-9696
www.strathmoreworldwide.com
Syndi Reibman

Contact