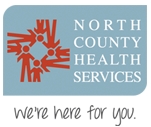 Perris, CA, March 22, 2016 --(
PR.com
)-- Health Center Rates
NCHS provides a premium quality service to patients across North County at competitive rates. NCHS offers medical visits as low as $25 (including exams, labs, x-rays, and procedures) for qualifying low-income patients. NCHS also has flexible payment options for families and individuals, regardless of whether or not they have insurance.
Services Available at Perris, California
The NCHS Perris health center has a number of services available to patients who need adult and pediatric care. At the Perris health center, patients can enjoy the following and more:
Adult Medicine - From sick visits to wellness visits, patients can utilize NCHS for illnesses and injuries, minor surgeries, screenings and tests, check-ups, physicals, and more.
Pediatric Care -
NCHS
helps families take care of their children with a comprehensive list of pediatric services including immunizations, asthma management, treatment for attention deficit and hyperactivity disorder, obesity screening and prevention, sport and school physicals, and more.
Same Day Appointments - If a family needs immediate medical service, NCHS can provide same day appointments to ensure that your family gets the care it needs. Same day appointments are only available at a first come, first served basis. Call ahead of time to secure an appointment.
NCHS also provides medical assistance for dental care, women's health, behavioral health, pharmacy, lab and x-rays and more, depending on location. More services may become available over time.
Available Locations
NCHS has a large network of available health centers that families and individual patients can access, depending on where they live and what is most convenient for them. Check the list below to find the closest health center to you.
- NCHS San Marcos Health Center
- NCHS Ramona Health Center
- NCHS Mission Mesa Women's Health Center
- NCHS Mission Mesa Pediatrics
- NCHS Mission Mesa Dental
- NCHS Oceanside (Loma Alta) Health Center
- NCHS La Mision Family Health Center
- NCHS Grand Ave Family Medicine
- NCHS Encinitas Health Center
- NCHS Carlsbad Family Medicine
Make an Appointment Today
Schedule a visit with NCHS by calling (844) 814-6410. The newest location in Perris, California is located at 1675 N Perris Blvd, Perris, CA 92571. Same day appointments may be available with a phone call. Any questions can be answered over the phone. Hours may vary from one location to another.
About North County Health Services
North County Health Services is a private not-for-profit organization that serves over 62,000 patients annually at 11 community health centers in Carlsbad, Encinitas, Oceanside, San Marcos and Ramona, and through two mobile clinics. NCHS has been providing affordable, quality & comprehensive care to members of our north San Diego County communities who are uninsured or underinsured for over 40 years. Services at NCHS include pediatrics, obstetrics, gynecology, dental care, radiology, pharmacy and transportation services as well as community health outreach, prevention and disease management programs. We accept private insurances, Medi-Cal and Medicare. If you are uninsured, you may be eligible for low or no-cost programs based on your income, qualify for a discount or use our monthly payment plan. For more information, visit www.nchs-health.org or call 760-736-6767.