DallasHR Appoints Brad Shanklin as Executive Director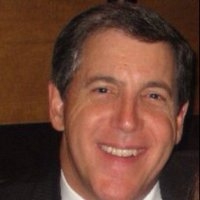 Dallas, TX, March 23, 2016 --(
PR.com
)-- DallasHR, the local affiliate for the Society for Human Resource Management ("SHRM"), has named Brad C. Shanklin, IOM, as executive director, effective March 28. He will oversee operations of the organization's 2,000-member association and its annual regional event, The HRSouthwest Conference.
"Brad's leadership experience and his passion for being mission-driven will allow us to look at our organization through a unique lens so that we remain focused on adding value for our members and attendees," said Bruce Waller, chair of the DallasHR board of trustees. "In addition, his natural alignment with the same core values (service, collaboration, integrity, excellence and compassion) that guide decisions and efforts within our organization is evident when speaking with him."
Prior to joining DallasHR, Shanklin served as the director of chapters and then as the senior director of chapter business for Meeting Professionals International ("MPI"), where he had been since April 2010. His responsibilities included leading the Chapter Business team and the more than 80 chapters and clubs of MPI throughout the world.
Before MPI, Shanklin served eight years as the president/CEO of the Plano Chamber of Commerce, where he earned his IOM, Institute for Organization Management, a certificate in non-profit management from the US Chamber of Commerce. Prior to the chamber, he had a 14-year tenure with the American Heart Association (AHA) at the national headquarters in Dallas, as the state director in New Mexico and in the council office in Houston.
Shanklin was elected to the Plano Independent School District Board of Trustees in 2005 and served for six years, holding the position of vice president during his second term. He is a former Rotarian and a graduate of the University of Texas at Austin.
"I am very appreciative of the board of trustees' faith in my ability to continue helping DallasHR drive its vision to be the premier resource for advancing and connecting the regional HR community," said Shanklin. "I look forward to working alongside the remarkable staff who has already accomplished impressive results, and I am eager to get to know our dedicated volunteers who tirelessly share their knowledge, talents and time to support their peers and enhance their profession."
The selection of Shanklin ends a year-long search for a replacement of DallasHR's current executive director, Diane McClendon. McClendon, who has held the leadership role for the last 14 years, will be retiring following a short transition period to acclimate Shanklin to the organization and to ensure no disruption to DallasHR's normal course of business is created or felt.
About DallasHR
DallasHR is a not-for-profit, professional association formed to foster the development of its membership, to be a forum for the exchange of ideas and to provide leadership for human resource concerns. Formed in 1939, DallasHR is the local SHRM affiliate chapter, providing a wide variety of resources to enhance the professionalism, competence and knowledge of its more than 2,000 members. The organization supports the HR practitioner, advances the profession, champions HR causes and supports the business community by providing subject-matter expertise, relevant educational offerings and purposeful networking opportunities. For more details, visit www.dallashr.org.
In addition, DallasHR coordinates and hosts The HRSouthwest Conference (HRSWC), the leading regional human resources event in the United States and the State of Texas SHRM Conference. HRSWC provides more than 100 educational sessions from thought-leading speakers, an abundance of networking events and an exciting Marketplace of more than 200 HR solutions and services. More information can be found at www.hrsouthwest.com.
Contact
DallasHR
Angel Piorkowski
214-631-8775
dallashr.org

Contact