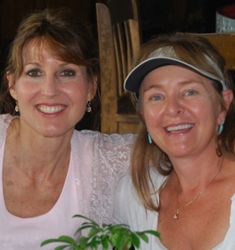 Seattle, WA, March 25, 2016 --(
PR.com
)-- Margo Wakefield and Karen Krape, the two women who created the Northwest Women's Show 28 years ago, have learned why over 20,000 women in the Northwest attend their show every year. From Baby Boomers to Millenials, they have found that women want to get away for the day and have fun. Karen and Margo continue to stay on top of trends to seek new ways to keep the Northwest Women's Show fresh in order to grow their audience. They recognize the interests of all age groups and have recently added categories of exhibits and entertainment targeting today's young generation of women. Margo and Karen's goal is to appeal to new audiences, while continuing to give their passionate show attendee's reasons to keep coming back.
The Northwest Women's Show has stepped up their game in targeting Millenials (18-35), the largest population since the Baby Boomers. Studies show that many Millenials are getting married a little later in life. The show offers a shopping adventure through "Celebration Central," featuring gala and prom attire, wedding gowns, venues, caterers and photographers. Plus, every day a fashion show with the latest fashions for parties and weddings. This is also the age group that will be thinking about whether they want to have children. The NW Women's Show has redesigned the floor plan to accommodate their newest attraction Hey Mama, an interactive area catering to new moms from tummies to tricycles. New moms and "mom's to be" will experience an entire section dedicated to booths offering all kind of items to meet her needs.
It's no surprise that marketing toward many different types of Millenials is a challenge since they come from diverse ethnic backgrounds and their age range puts them at various stages of life. Yet, this is an important segment of the population that Karen and Margo know they need to continue to establish brand loyalty with.
Women of all ages will continue to attend the Northwest Women's Show because they know they can look forward to shopping from 400 exhibits and 3 stages of entertainment including Macy's fashion shows and celebrity appearances. There will be informative seminars including topics such as gardening, pets, health and wellness. Many women who make it a tradition to go to the show plan to see Le Faux perform an entertaining and high energy show each day. The Red Hat Ladies are hosting a luncheon with a Le Faux "Meet and Greet." The Wine Garden is always a favorite over 20 NW Wines to taste from the Woodinville Wine Country. The firemen will be back, greeting women all weekend from their booth, on stage, and hosting their 2nd Annual Firemen's Breakfast with all net profit going to the Burn Foundation. For more visit www.nwwomenshow.com