Portland Newest Sex Positive Night Club Opens April 2nd
Club Privata, a members only lifestyle night club will be open April 2nd 2016, and will offer club goers a place to dance, imbibe, and explore their intimate desires.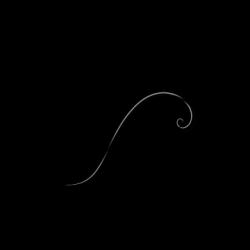 Portland, OR, March 29, 2016 --(
PR.com
)-- The Portland club scene will have a new members-only lifestyle dance club come the 2nd of April, 2016. Club Privata will offer club goers a place to dance, imbibe, and explore their intimate desires. Adorned in black, burgundy and gold, the venue surpasses the traditional concepts of Portland nightlife and the other area lifestyle clubs, providing a lavish outlet for V.I.P. guests, members, exceptional DJs, and the curious, to play.
"Mouths will drop when people arrive at Club Privata," said Holly Redeau, owner and operator of Club Privata. "Between the sexy night club feel and the décor, we will truly stimulate all of your senses."
Club Privata will be Portland's only upscale lifestyle nightclub. The floors and play spaces offer something for everyone. Inspired by the amorous community, it features a 1000-square-foot dance floor, elite sound system, a full buffet, comfortable seating and play rooms. The deep burgundies and shimmering gold, accent the intimately hidden corners of the venue. Luxurious seating circles the dance floor, while cathedral ceilings disappear above the cage and DJ booth.
"We are excited to be opening," says Charles Redeau, owner and head of security. "With Portland's sex positive community and nightlife, we look forward to bringing our vision to the city," says Redeau.
In addition to the nightclub's plush decor, the 8,776-square-foot space will also be equipped with the finest sound and lighting systems in the city. Club Privata will feature one of the most elite sound system in Portland using the latest line, Avalon by EAW systems, an industry leader of premier nightclub audio systems. Members can expect an enhanced nightclub experience unparalleled by other venues.
About Club Privata
Club Privata an upscale nightclub that caters to the lifestyle and sex positive community and is located at 824 SW 1st Ave, Portland, OR, 97204. Operating hours are Thursdays from 8:00 p.m. to 2:00 a.m., and Fridays and Saturday from 9:00 p.m. until 4:00 a.m. For additional information, please visit
www.ClubPrivata.com
.
Media Contact:
Jessica Scott
Jessica@clubprivata.com
503-914-9599
Contact
Club Privata
Jessica Scott
503-935-5590
www.clubprivata.com

Contact