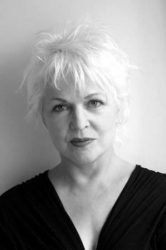 Farmingdale, NY, March 30, 2016 --(
PR.com
)-- Peg Hammerschmidt is the President of Hammer & Schmidt Design Inc.
www.hammerandschmidt.com
located in St. Louis, Missouri. They are an international design firm with projects in Culver City, Los Angeles and Malibu, California; Aspen, Snowmass, Sunset Hills, Des Peres, Clayton, St Louis and Rock Hill, Missouri. They also contract in London, Weybridge Surrey, and Gilford, England in addition to Steenberg Estates, Cape Town, South Africa and Dublin, Ireland. Ms. Hanmmerschmidt earned her B.S. in Environmental Design at the prestigious Art Center College of Design in Pasadena, California. She has been working with clients since 1993 using her extensive design knowledge, education, principles and above all, the joy of creating. A visit to the firm's website will take you through page after page of the before and after views of their exclusive work. They include residential, outdoor, commercial, staging and custom furniture to name a few. Many of the custom details such as built ins, handrails, doors, and custom entry pulls are designed exclusively for Hammer & Schmidt clients and are fabricated by specialized craftsmen. The ultimate goal is to find design solutions that not only meet but exceed the clients' expectations.
The Professional of the Year membership in America's Registry is awarded to those candidates who have achieved recognition in their respective industry or profession for their accomplishments and who have established a commendable reputation. This membership honors individuals who have reached the highest standards of business practices and, as such, should be recognized for their standings in the business world. America's Registry is pleased to award this honor to Peg Hammerschmidt 2 years in a row.