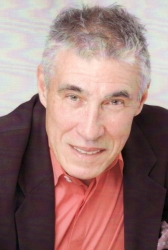 Encino, CA, April 27, 2016 --(
PR.com
)-- Jerry W. McDaniel of Encino, California has been recognized on the Reuter's Billboard in Times Square in New York City by Strathmore's Who's Who Worldwide for his outstanding contributions and achievements in the field of fine arts.
About Jerry W. McDaniel
Mr. McDaniel has over 40 years experience in the fine arts field. He is the Owner of Jerry W. McDaniel Studios which is an art studio providing heterogeneous images internationally. He opened J.W. McDaniel Studios in 1961. Mr. McDaniel studied with Angelo Seville and Henry Pearson at the New School for Social Research, New York and with Colorist Dean Joseph V. Canzani at the Columbus College of Art and Design, Columbus, Ohio. In February 2011, he opened a new studio and is now represented by I.C.ART Gallery in The Backstreet Art District in Palm Springs, California. Mr. McDaniel's first drawings were published in Redbook Magazine three months after he graduated from CCAD. His first commission was a national campaign for PAN AM airlines, followed by art for Intercontinental Hotels international advertisements. From 1971 to 1972, he was the MCCAA Tennis Champion which led to a career as a Sports Artist and Designer with Philip Morris International for 25 years. Mr. McDaniel is affiliated with Graphics International, New York Art Directors, New York Society of Illustrators, Broadcast Designers International Association, The American Institute of Graphic Design, The Graphic Artist Guild and Malibu Art Association.
Mr. McDaniel was awarded over 300 known citations for excellence in art and design from various national and international art associations. NBC selected his painting, "Dawn of the Day", which they aired on the Today Show during the launching of the Apollo 11 mission in 1967. He was the Phillip Morris Sports Artist of 1972 and received the Outstanding Alumni Award from CCAD in 1982. Two original paintings of his which were chosen for the Madison Square Garden Men's Masters Tennis Tournament in 1988 and 1989 were accepted into the International Tennis Hall of Fame in Rhode Island in 2000. Mr. McDaniel was presented with the Lifetime Achievement Award for Education from the Broadcast Designers International Association in 1994. He was the MCCAA Tennis Champion in 1971 and 1972.
Mr. McDaniel has had his works published in over 300 books including, "The Illustrator in America" and "Icons and Images". He has had numerous art exhibitions and several collections including: The New York Metropolitan Museum of Fine Art; the Smithsonian; The U.S. Air Force, Pentagon Collection of Washington, DC; The New York Society of Illustrators; Center for the Study of Political Graphics, Los Angeles, California; The Columbus College of Art and Design; and the International Tennis Hall of Fame, Casino, Newport, Rhode Island.
In 1966, Mr. McDaniel created New York's first Disco poster, "Harlow's" which was seen worldwide and was present in the Art Nouveau Revival exhibition at the Orsay Museum in Paris, France from October 2009 to February 2010. In 1971, he was one of the founding members of the Advertising Design Department at SUNY Fashion Institute of Technology, which he chaired for three years. Mr. McDaniel's paintings for the national PAN AM advertising campaign appeared full page in the New York Times for 52 consecutive weeks. His 300 drawings for Intercontinental Hotels were seen worldwide for three years. As a former MCCAA tennis champion, he became the Sports Artist and Designer for the international sports market with Manila Santana at Marlboro International, New York for 25 years. Mr. McDaniel has a page on Wikipedia, created in 2009, based on an invitation for his work in the US Air Force Art collection at the Pentagon in Washington, DC.
Born on September 9, 1935 in Zaleski, Ohio, Mr. McDaniel obtained a B.F.A. from Columbus College of Art and Design in Columbus Ohio in 1957 and a M.A. in Communication Design and Computer Art from the New York Institute of Technology in 1987. He has two children. In his spare time he enjoys tennis.
For further information, contact
www.jerrywmcdanielstudios.com.
About Strathmore's Who's Who Worldwide
Strathmore's Who's Who Worldwide highlights the professional lives of individuals from every significant field or industry including business, medicine, law, education, art, government and entertainment. Strathmore's Who's Who Worldwide is both an online and hard cover publication where we provide our members' current and pertinent business information. It is also a biographical information source for thousands of researchers, journalists, librarians and executive search firms throughout the world. Our goal is to ensure that our members receive all of the networking, exposure and recognition capabilities to potentially increase their business.