Jivana Biotechnology Inc Announces Additions to Its Advisory Committee
Jivana Biotechnology adds Patrick Sage and Dr Frank Facchini to its advisory committee.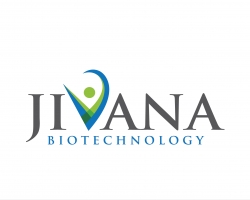 Chicago, IL, April 16, 2016 --(
PR.com
)-- Jivana Biotechnology Inc, is pleased to announce the addition of Patrick Sage and Dr. Frank Facchini to its advisory committee.
"We are thrilled with this addition to our advisory committee," said Sid Hopps, president and chief executive officer of Jivana Biotechnology. "The background and experience our advisors bring to Jivana is invaluable as we move our cancer therapies into clinical development and shape our drug delivery strategies."
Mr. Sage, a registered patent attorney since 1993 and founder of Kalamazoo, Mich.-based Hueschen & Sage, PLLC, specializes in advising innovator pharmaceutical, dermatological and fine chemical companies in portfolio development, prosecution, management, agency registration, enforcement and partnering.
Mr. Sage graduated from Kalamazoo College with a BA in Biology in 1986, and from Loyola University in Chicago with a JD in 1992. He started his career as a biochemist with The Upjohn Company, conducting pharmacological research on putative Alzheimer's compounds.
Dr. Facchini is a board-certified physician in Interventional Radiology Dr. Facchini received his medical degree from Loyola University Stritch School of Medicine. He completed an internship in surgery at the University of Chicago. He completed residency training followed by a fellowship in interventional radiology at Northwestern University. He is certified by the American Board of Radiology, and holds a Certificate of Added Qualification in Interventional Radiology.
Dr. Facchini is a member of several professional societies, including the Radiologic Society of North America, the American Roentgen Ray Society, the Society of Interventional Radiology and the American Medical Association.
His special area of interest is minimally invasive image guided treatment of cancer (interventional oncology). He has authored and co-authored numerous articles, scientific exhibits and book chapters. He is actively involved in cancer research, and founded the AMITA and Advocate health systems Y-90 liver cancer treatment program, one of the largest of its kind in the Midwest. Dr Facchini also has lead a research project to investigate new devices to repair spine fractures non-surgically, and another to repair aortic aneurysms. Dr Facchini has been elected a Fellow of the Society of Interventional Radiology, and served as Development Chair of its Foundation. Dr Facchini has recently joined BTG, plc in London as Head of Medical Affairs.
Jivana Biotechnology develops RNA interference (RNAi) therapeutics to treat a wide range of cancers including breast, ovarian, liver, lung ,thyroid and pancreatic by down modulating a specific gene product that prevents programmed cell death. RNAi is a mechanism present in living cells that inhibits the expression of a specific gene, affecting production of a specific protein. Jivana's RNAi-based therapeutics help leverage this natural pathway of gene silencing.
Contact
Jivana Biotechnology Inc
Sidney Hopps
917.743.9401
www.jivanabiotech.com

Contact