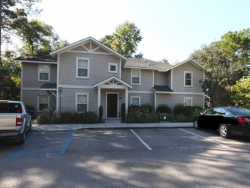 Charleston, SC, April 22, 2016 --(
PR.com
)-- BRC Capital Solutions, LLC has successfully closed a $5,600,000 bridge loan secured by 72 Units of an 80 Unit condominium complex called The Grove at Fenwick in Charleston, SC. The loan carried an interest rate of 5.75% over LIBOR for 18 months. Proceeds were used for acquisition and capital expenditures, including an $800,000 reserve account to purchase the remaining 8 Units of the complex.
"The challenge here was that the property was a fractured condominium, which is still tough to get financed in today's market. It was also high leverage, thus eliminating the need for the borrower to bring more equity in the deal," said Basil Fayad, President of BRC Capital Solutions. BRC was able to get financing done through a prime capital funding partner, with over $1B in assets on this transaction.
About BRC Capital Solutions, LLC - BRC Capital Solutions is a nationwide provider of commercial real estate finance solutions including bridge capital, private money, construction loans, Agency Debt, CMBS, Mezzanine, Preferred Equity, and Joint Venture capital for multifamily, hospitality, retail and office properties. Please go to our website to apply for loan.