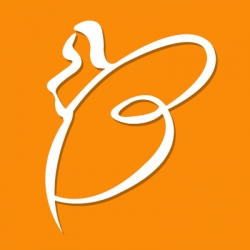 Las Vegas, NV, May 03, 2016 --(
PR.com
)-- In conjunction with the website, Brielle Magazine will cater to men focusing on a broad range of topics to include entertainment, lifestyle and sex
Brielle Brown, self-made entrepreneur, is proud to announce the launch of her new magazine Brielle Magazine (http://brielle-magazine.com/). This monthly adult magazine will cater to men focusing on a broad range of topics to include entertainment, lifestyle, sex, and features an exotic "Brielle Beauty of the Month" with an inherent focus to represent and magnify women of all ethnicities. As an extension of the website, Brielle Magazine will also offer a digital magazine available at $9.99 per issue launching today on May 3. To celebrate the introductory issue, the first 25 subscribers will receive a free digital copy of the magazine.
These are the upcoming issues:
June
Sexy Summer Nights
July
Red White & Blew
August
Swinger Confessions
September
GFE: Your Sexy Kitty
The ultimate goal is to empower women to feel confident, look their best and illuminate sexy. At Brielle Magazine, we want to bring the 'sexy back' in women by creating a medium, an adult digital magazine that promotes sophistication, beauty, elegance and sex appeal for women of all ethnicities. Brielle Magazine is a place for exotic women to showcase their grace and classic allure. We feature mature women of varying hues and thickness.
About Brielle Magazine
Brielle Magazine is new adult website catering to men focusing on a broad range of topics to include entertainment, lifestyle and sex. We provide a variety of women from different ethnicities, thereby transforming every man's dreams and desires into reality. We feature a "Brielle Beauty of the Month," which represents our core values with an electrifying spread. For more information, please visit http://brielle-magazine.com/