M&C Associates Celebrates Its 15th Anniversary with New Offers Available to Mark Milestone
M&C celebrates its fifteen year anniversary with announcements of expanded offerings: availability of Cloud SaaS-based Contact Center and IVR Solutions, Workforce Optimization and Managed Services. M&Cs recent announcement of their partnership with Genesys, the market leader in omnichannel customer experience (CX) and contact center solutions, will provide organizations with world-class customer experiences and contact center technology.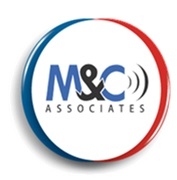 Hauppauge, NY, May 04, 2016 --(
PR.com
)-- M&C Associates LLC, a premier provider of Contact Center, IVR, Speech and CTI solutions for enterprises, government agencies, and service providers across the United States and Canada, today announced the fifteenth anniversary of the company's founding.
To mark this milestone, M&C is expanding its offerings by announcing the availability of Cloud SaaS-based Contact Center and IVR Solutions, Workforce Optimization and our Managed Services.
"M&C is proud of its fifteen-year track record of organic growth while delivering solutions and world-class services to customers," said Lou Marianacci, President and CEO, M&C Associates LLC. He continued, "At the same time, we are forward-focused and have significant plans to deliver substantial additional value to our customers."
Their recently announced partnership with Genesys, plus decades of embedded proficiency from M&Cs deep history of IVR, CTI, Speech and Contact Center expertise, along with strategically selected channel partnerships brings together proven system technology and application deployments that meet and exceed customer requirements. The services within this technology area are endless. Day 2 Support; Data Consolidation; Security; Vocabulary recording, application development, and knowledge transfer, are a few examples of the special services provided by M&C to further enhance, protect, and provide unique capabilities for contact center and self-service applications.
"Building a wonderful company filled with amazing and talented people… starting off with one customer, to now servicing thousands of customers on a national footprint, working with brand named organizations, and top ranked business partners in the industry… I am truly excited to see what the future brings," said Kelly Palacios, Regional Vice President of Sales. "I am proud to say I have been a part of this amazing journey for almost 15 years and I am looking forward to the next 15 years."
"Thanks for the opportunity to work with you all," said Diego Pioldi, Vice President of Customer Service. "Happy 15th and many more years."
"Our customers have grown and are satisfied year-on-year, and our partners are an extension of us because we believe in building upon great products and services, while developing good relationships to give our customers what they need," said Marianacci. "And finally, our people… every person here has been specifically selected for their special talents, dedication and loyalty. There is a culture here - 'love what you do and make that transfer to the customer'. This is the success for our company."
M&C has grown and transformed since its early beginnings to the company it is today. Customers are loyal because they believe in the success they achieved through automation, technology, and services - implemented, installed and maintained by M&C.
Contact
M&C Associates LLC
Karen Ferraro
631-415-4834
www.m-cassociates.com

Contact