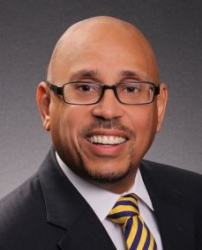 Vienna, VA, May 12, 2016 --(
PR.com
)-- Northern Virginia Magazine released its 2016 Top Real Estate Agent listing in its March issue, adding Marc Cormier of the Keller Williams Realty firm to this prestigious ranking. Cormier is a team member of the Vienna-based Tania Ivey Real Estate Group, Inc. (301) 660-6272 x 700. He serves Washington, DC and its greater metropolitan area, including Virginia cities like Vienna, Alexandria, and Fairfax as well as Maryland cities like Potomac and Bethesda.
Cormier's professional background did not follow the typical trajectory of those bound for the real estate industry, yet his unique experiences are among his greatest assets. A graduate of Brown University, he felt the allure of the industry at the age of 21, when he invested in his first real estate property and subsequently honed the skills that led to his prominent recognition as one of the region's best Realtors. A lifelong student of human behavior, he harnesses the abilities he developed as a former Army Officer and negotiator to deliver unparalleled results to his clients. In addition to decades of experience in the market, Cormier holds numerous specialties and certifications, including Certified Luxury Home Marketing Specialist and Certified Short Sales Expert.
Anyone who has received medical care knows that no two doctors approach a patient the same way. People in need of legal services usually don't hire the first lawyer they come across; instead, they look for the best attorney for their specific needs. The real estate industry is no different. There are agents with a wide range of skills and specialties. Finding a great agent is a crucial step in both the home buying and home selling journeys.
Cormier approaches each home sale or purchase with laser focus. "I love the unique, human story each client brings to the table," says Cormier. "For me, finding the perfect match of house and buyer is incredibly rewarding." He takes time to fully understand the needs and preferences of home buyers, then creates a comprehensive plan of attack to help them land the house of their dreams. By eliminating homes that aren't a good match, Cormier whittles down the list of houses for his clients to view and streamlines the process, enabling the buyer to get to work on turning their house into a home. He also excels at selling homes, often with enhancements like those offered by Tania Ivey Staging. Cormier can be reached via the Tania Ivey Real Estate Group, Inc.'s website (www.WeFind.Property).