Private Bank of Buckhead Adds Dillon Mulkey as Personal Banker
Private Bank of Buckhead has named Dillon Mulkey a Personal Banker. Says he enjoys being able to tailor service to each client.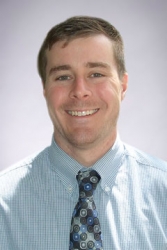 Atlanta, GA, May 20, 2016 --(
PR.com
)-- "Dillon is so friendly and approachable, and he goes above and beyond to ensure that our clients have a great experience," says Tawanna Robinson, the bank's Branch Manager.
A Canton, Georgia native, Mulkey has been working in the banking industry for four years and says that clients are the best part of his job. "I enjoy being able to get to know people personally. It allows me to have a much more tailored approach to my service so that we can best meet their needs."
Thanks to a positive attitude and supportive family, Mulkey's greatest achievement is winning his battle against cancer, which has been in remission for 17 years. Looking to the future, he is excited to grow in his position at Private Bank of Buckhead and is interested in continuing his education in banking.
Currently residing in Canton, Dillon enjoys playing golf, working out at the gym, and socializing with friends and family.
Private Bank of Buckhead brings a private banking approach to all clients across all functions of the bank. The bank – now in its 10th year – is designated a Preferred Lender by the U.S. Small Business Administration, and includes PrivatePlus Mortgage, as well as a Decatur location, known as Private Bank of Decatur. Private Bank of Buckhead, including its mortgage unit, is located in Piedmont Center (Building Three). The mortgage division also is represented in Decatur, and does business nationally – 50 states and the District of Columbia.
Contact
Plant Communications, LLC
Drew Plant
404-634-7102
www.PlantCommunications.com

Contact