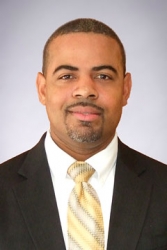 Atlanta, GA, May 24, 2016 --(
PR.com
)-- Private Bank of Buckhead has named Gregory Shakes as Vice President and Portfolio Manager.
"Gregory is great strategic thinker and understands how to analyze and respond to an ever-shifting market," says the bank's Brent Adams, Executive Vice President and Senior Banking Officer. "He will be an added benefit to our clients, as he supports the Relationship Managers in their efforts to provide First Class Service."
Throughout his career, Shakes has worked at several top-tier financial institutions and possesses knowledge in many areas including diversified commercial banking, corporate finance, middle-market banking, asset-based lending, commercial real estate and private wealth management. "I'm a problem solver," he says, adding that "helping people fulfill their financial dreams is the best part of my job."
A graduate of Florida Metropolitan University, Shakes continued his business education through extensive classroom and online training programs with Comerica Bank, SunTrust and BB&T.
Shakes is actively involved in his church and volunteers monthly with the Church of God Mission and the Safehouse Outreach Program to prepare and distribute meals to the homeless in Atlanta. He currently lives in Fairburn with his wife and four children.
Private Bank of Buckhead brings a private banking approach to all clients across all functions of the bank. The bank – now in its 10th year – is designated a Preferred Lender by the U.S. Small Business Administration, and includes PrivatePlus Mortgage, as well as a Decatur location, known as Private Bank of Decatur. Private Bank of Buckhead, including its mortgage unit, is located in Piedmont Center (Building Three). The mortgage division also is represented in Decatur, and does business nationally – 50 states and the District of Columbia.