BÜHLMANN Laboratories AG Announces New Health Canada License for the BÜHLMANN fCAL® turbo Assay
BÜHLMANN Laboratories AG's immunoturbidimetric assay for fecal calprotectin quantification, BÜHLMANN fCAL® turbo is now commercially available in Canada and is Health Canada licensed.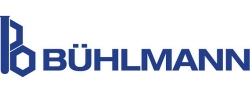 Amherst, NH, May 24, 2016 --(
PR.com
)-- BUHLMANN Diagnostics Corp (BDC), BÜHLMANN Laboratories AG's North American affiliate is proud to announce that its innovative product, BÜHLMANN fCAL® turbo, has received a Medical Device License from Health Canada and is now commercially available in Canada. The device was approved as a Class 2 medical device according to the Canadian Medical Device Regulations.
BÜHLMANN fCAL® turbo
is an immunoturbidimetric fecal calprotectin assay designed with unique technology that implements a further milestone in fecal calprotectin quantification. It allows very rapid and flexible random access use, as well as being the ideal solution for high throughput applications in the laboratory. The assay can be applied on most automated platforms in clinical chemistry and allows short turnaround time, in fact the fastest on the market of 10 minutes. The broad measuring range of 20-8,000 mcg/g also reduces the amount of retesting down to <5%.
"BDC is very proud to achieve this significant regulatory approval for our BÜHLMANN fCAL® turbo," states Thomas Hafen, CEO of BÜHLMANN. "Receiving regulatory approval in Canada, an important calprotectin market, allows us to start to deliver this innovative solution to quantify fecal calprotectin concentration in patients. We strongly believe that the entire gastroenterology market is in need of new solutions to reduce treatment timelines and to support patients in gastrointestinal healthcare."
About BUHLMANN Diagnostics Corp (BDC)
BUHLMANN Diagnostics Corp (BDC)
is the North American affiliate of BÜHLMANN Laboratories AG, the worldwide provider of ELISA kits, RIA kits, lateral flow and flow cytometry assays. Located in Southern New Hampshire, the BDC has attracted several highly experienced team members who represent a breadth of experience in serving both clinical and basic science research laboratories.
About BÜHLMANN Laboratories AG
Founded in 1976,
BÜHLMANN Laboratories AG
continuously developed over the years and has remained focused on growing their product portfolio in the diagnostic and research market. BÜHLMANN is known for outstanding product quality, providing excellent after-sales services, and delivering remarkable scientific innovations. BÜHLMANN has become the prime calprotectin company, offering the broadest calprotectin product range with the automatable BÜHLMANN fCAL® ELISA and the quantitative
Quantum Blue ® Calprotectin rapid tests.
They also offer a selection of unique, high-quality assays for routine use such as the
BÜHLMANN Flow CAST®
product group for Basophil Activation Testing, the
BÜHLMANN GanglioCombi™
products, and a variety of
Melatonin Assays
.
Contact
BUHLMANN Diagnostics Corp
Stacy Smith
844-300-9799
www.buhlmannlabs.com
info@buhlmannlabs.com

Contact