Granite Shield - Granite Fabricators Offer Lifetime Warranty Since 2002
Granite Shield can be applied to new or existing granite countertops and can go through any existing sealer or presealed granite.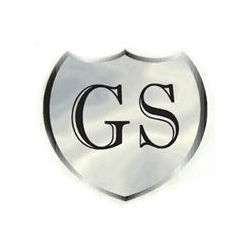 Canyon Lake, CA, February 17, 2008 --(
PR.com
)-- Customers now are seeking granite countertops that offer a lifetime warranty against staining to protect their investment. Granite Shield, the first and only company who can offer the beauty of natural true granite complete with a lifetime warranty against stains or discoloring. Granite Shield's permanent lifetime warranted process is even transferable to the new homeowner. With granite by Granite Shield Countertops or granite sealed by Granite Shield you don't have to worry about rushing to wipe up spills, worry about acidic liquids, using coasters or placemats ever again. With granite sealed permanently by Granite Shield they mean it's permanently sealed, never has to be sealed again, has a lifetime warranty, not a limited warranty limiting you to use special cleaners and follow special maintenance procedures like other companies. If a company tells you or it's in writing you have to wipe up spills immediately, use coasters and placemats tells you the sealer that's being used isn't a very dependable sealer.
Craig Phillips is the creator of the Granite Shield permanent granite lifetime sealing process. Granite Shield was started and developed in 2002. Many independent granite fabricators throughout the United States have been offering their customers Granite Shield's permanent lifetime sealing process since 2002. Granite Shield is the first and only company to offer a lifetime warranty that you don't have to wipe up spills immediately or use special cleaners or use coasters or placemats.
Craig's background includes owning a custom shutter factory for approximately 15 years and was a kitchen designer for Home Base and Home Depot for approximately 9 years. Having sold granite and engineered stone countertops for many years Craig noticed the main reason why the public does not choose granite for their countertop needs has been because of the high expense, maintenance and staining issues.
Craig developed back in 2002 the permanent sealing process for granite using different catalyzing polymers. Depending if the granite is considered light, medium or dark, each type of stone takes a different application process and then is capped with catalyzing polymers with a permanent carbon crystal sealant which then blocks the catalyzing polymer into the stone. The carbon crystal sealant forms a molecular bond with the granite which can not be removed thus creating a lifetime seal plus leaving your granite more vibrant, smoother, shinier, maintenance free and still able to breathe. Granite Shield is the first and only to have this process, don't be fooled by imitators even if it's a well known company. If it doesn't say Granite Shield, it's not permanently shielded with a no restriction lifetime warranty like Granite Shield.
Many granite countertops you feel "grit" and with many granite countertops you feel the pits and fissures more than others and many homeowners shy away from granite countertops for that reason. Many just don't like to feel the dirty, gritty feeling and pits and fissures and decide to purchase engineered stone verses granite. With granite sealed by Granite Shield you won't feel the "dirt" or the "grit" and helps with the pits and fissures and flaws. Granite sealed with Granite Shield or granite by Granite Shield Countertops the granite is smoother, shinier and maintenance free. Even a very well polished granite countertop will feel smoother with Granite Shield. The dullest granite takes on a more vibrant, glossier look and the darkest colored granite such as Blue Pearl is smoother and looks more polished then it did. Granite Shield can be applied to new or existing granite countertops and can go through any existing sealer. No special granite slabs need to be purchased. Your granite fabricator can still purchase your granite slab where he normally purchases his slabs or the slab yard of your choice. So with Granite Shield you can have any color of granite available in the world, not just a select few. It only requires one licensed authorized Granite Shield applicator or granite fabricator and is ready to use in 1 to 2 hours. Most of the steps can even be done at the granite fabrication shop. Granite Shield has less then a 1% failure rate with all of their customers and they are a proud member of the Marble Institute of America.
Women and men alike now want an easy to clean, low maintenance, harsh chemical free home. Granite Shield can seal all types of countertops including natural stone, engineered stone and even concrete countertops. Yes Granite Shield sealers can even penetrate engineered stone and is the preferred choice for CaesarStone's honed countertops. Granite Shield has sealers for all types of natural stone, glass, stainless steel and exterior cement. Full service cleaning and restoration services including natural stone sealing, stain removal, marble polishing, grout and tile cleaning and more are available in most areas. Restore and seal your countertops, flooring, stainless steel appliances, windows, shower doors and shower walls. Sealing services are available for residential and commercial.
The Home Depot has been aware of Granite Shield's permanent lifetime process for granite since approximately 2003 and many Home Depot kitchen designers have and do recommend Granite Shield. Even the West Coast Vice President of The Home Depot has had his home sealed by Granite Shield in May 2005 and recommends Granite Shield.
Before spending thousands of dollars on countertops you should read the use and care guide for the following companies before making your choice:
Granite sealed by Granite Shield: http://www.graniteshieldcountertops.com/graniteshielduseandcare.html
Stonemark By Innovative Stone with Permashield: http://stonemark.com/use-care.htm
Granite Certified By DuPont: http://www2.dupont.com/Surfaces/en_US/products/granite/granite_care.html
Cosentino Sensa with Sensaguard: http://www.cosentinowarranty.com/information/sensa.cfm
Artisan Stone Collection
Artisan Stone Collection: Care and Use: http://www.artisanstonecollection.com/care-and-use/default.aspx
Artisan Stone Collection: Warranty:
http://www.artisanstonecollection.com/care-and-use/warranty/default.aspx
Granite Shield is located in 45 states and in Canada, Australia, New Zealand, England and Ireland with 63 authorized applicators, 26 are authorized Granite Shield Countertop store fabricators. There are currently 6 Granite Shield Countertop retail showrooms located in Lake Elsinore California, Hemet California, Temecula California, Tucson Arizona, Reno Nevada, Las Vegas Nevada and opening soon in Mission Viejo California, and Orlando Florida.
For more information regarding Granite Shield, sealing services, employment, business opportunities or investment opportunities to open your own Granite Shield Countertop showroom email Granite Shield attention Debbie Burton Phillips Vice President at info@GraniteShield.net or visit their website at www.GraniteShield.com or www.GraniteShieldCountertops.com Toll Free 877-477-3254. Granite Shield is a registered trademark.
###
Contact
Granite Shield
Debbie Burton Phillips
877-477-3254
www.GraniteShield.com

Contact