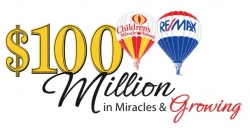 El Paso, TX, May 26, 2016 --(
PR.com
)-- www.sellingelpasotexas.com - In a time when people of retirement age are struggling to maximize the money they've managed to save, RE/MAX Associate Yvonne Russell is working with other Associates around the world to find retirees their dream home abroad, where the cost-of-living might be much lower. RE/MAX has an international referral network of nearly 90,000 experienced Associates that allows Yvonne Russell to find an experienced RE/MAX Associate to assist clients in buying international property.
These RE/MAX Associates are skilled professionals who understand their local market and can make a homebuyer or investor feel confident that they're making a wise decision. "Retiring overseas or investing in property abroad is becoming more popular now as people consider their financial options," said Yvonne Russell with RE/MAX Associates in El Pas, TX. "As a RE/MAX Associate, I'm connected to a worldwide network of experienced Associates, so I can help my clients find an ideal investment property or the perfect place to retire," she says.
Sources such as the Washington Post suggest that nearly seven million U.S. and Canadian citizens are living abroad, a number that is steadily growing as more people realize their investment dollars could go further in a country like South America where the cost of living is more affordable and the purchasing power of the US dollar is still strong.
RE/MAX is in more countries than any other real estate brand. In 2011 alone, RE/MAX, LLC. sold the franchise rights in eight new countries and territories, and the Denver-based company sold nearly 725 franchises worldwide. The strength and size of this referral network, combined with extensive experience and knowledge, makes Yvonne Russell a valuable connection for anyone looking to invest or retire
abroad.
For more information about overseas opportunities, contact Yvonne Russell at
www.homes-el-paso.com, yrussell@remax.net and/or (915)873-8646
About RE/MAX Associates, Inc.:
RE/MAX was founded in 1973 by Dave and Gail Liniger, real estate industry visionaries who still lead the Denver-based global franchisor today. RE/MAX is recognized as one of the leading real estate franchise companies with the most productive sales force in the industry and a global reach of more than 85 countries.
With a passion for the communities in which its agents live and work, RE/MAX is proud to have raised more than $120 million for Children's Miracle Network Hospitals, Susan G. Komen for the Cure® and other charities. Nobody in the world sells more real estate than RE/MAX.