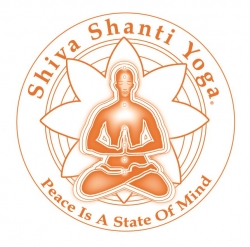 Rutherford, NJ, July 02, 2016 --(
PR.com
)-- Shiva Shanti Yoga School is the Proud Sponsor of free "Yoga in The Park," held on Saturday Mornings at 8 AM in July and August. Please join. Address: Hutzel Memorial Bandshell, Park Avenue, Rutherford, New Jersey. Across from the Rutherford Town Hall.
Dates are as Follows: July 7th Felise, July 14 Theresa, July 21st James, July 28th Helen, August 4th Kristy, August 11th Caitlyn.
Last year, with the Support of the Rutherford Recreation Center and Shiva Shanti Yoga School, yoga classes were offered outdoors in front of the Bandshell. Shiva Shanti Yoga School is happy to announce they will be offering "Free Yoga in the Park" again in 2018. They recommend arriving 15 minutes before settling in. Bring your yoga mat and water.
Many residents have already benefited from yoga classes at Shiva Shanti Yoga School, as the school has been serving the community since 2008. Shiva Shanti Yoga is dedicated to teaching the authentic study of Yoga. Yoga is most known for promoting health and vitality. Practicing yoga outdoors, in nature, has an added calming effect. Join their teachers for Yoga outdoors, on the grass with the birds chirping, feel the gentle summer breeze and join the neighborhood yogis in an easy summer get together. They focus on serving their community and creating free summer events with an emphasis on service.
Here is what their students say: "I love Shiva Shanti Yoga School! At Shiva Shanti, I've found a place not only to practice yoga asana but to learn about the many different paths and practices of yoga. The owner Felise is truly a great and giving person. Felise has created a great community at Shiva Shanti with knowledgeable and dedicated teachers. This is a great studio, and I would recommend it to anyone." Shiva Shanti Yoga School is committed to delivering the ancient, authentic practice of yoga. Founded in 2008, Shiva Shanti Yoga School is a leader in authentic Yoga Teacher Training in New Jersey. Shiva Shanti Yoga School offers a broad range of classes for every level and body type.
201.531.9642
info@shivashantiyoga.com
http://www.shivashantiyoga.com