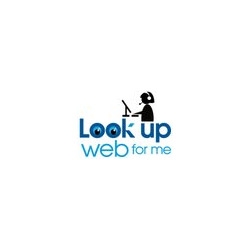 Pleasant Hill, CA, January 11, 2008 --(
PR.com
)-- A California startup company "Look Up Web For Me, Inc" introduced a new service "Look Up Web For Me" on Jan 7th, 2008. The company maintains that they are still in the experimental stage.
The service helps people on the go needing information from a public website. A consumer can call 866-WEB-4111 and get connected to a live agent. The agent looks up the web and gives information right over the phone.
"We are very excited to bring this much needed service to the public," said Altaf Boghani, Look Up Web For Me CEO "Public dependence on the information from the web has grown rapidly but access to this information, for most of the people, is still limited to their home or the office. People on the go are calling friends and family to look up the information on the web for them. This service helps people in an urgent need of information from the web when they cannot get connected. What 411 did for the telephone directories, we intend to do the same for the web."
The company discovered in the primary research that people on the road call friends and family for a range of practical information from the web. The most frequent categories were directions, store hours and locations, train times, traffic jams, weather, address confirmation, hotels, flight information, phone info from an organization's web page, and doctor's number from a HMO website.
The company claims that this service will remain Free during the experimental phase. The service is available from 6 AM PST to 6PM PST Monday through Friday by calling 866-web-4111. The Company plans to expand the service hours with new funding and build out of the expanded infrastructure. Currently this service is available within the U.S. only.
"Look Up Web For Me, Inc" is a California based company, based in Pleasant Hill, CA. It is a privately funded venture. More information is available at lookupwebforme.com
###