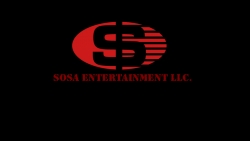 New York, NY, June 16, 2016 --(
PR.com
)-- Launched by producer Jake P. Noch, aka Sosa, on January 20, 2016 Sosa Entertainment boasts an impressive roster of 25 artists. Sosa Entertainment hopes to be a label that doesn't take advantage of artists in contracts with unfair deals, and to help each of their artists earn a six-figure income.
"We take artists and make them millionaires," Sosa said.
To date, Sosa Entertainment has brought in over seven figures – in just five months time. Artists signed to the label can release music on their own time, allowing each artist to keep living the gangster lifestyle.
Sosa Entertainment is influenced by other labels such as Savage Squad Records and Gucci Mane's 1017 Brick Squad. Each story their songs tell are based off of real-life events, and their artists have garnered over 45 million streams collectively.