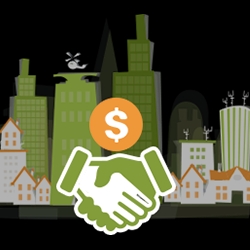 Minneapolis, MN, June 20, 2016 --(
PR.com
)-- Buyuglycondos.com Launches "Sell Your Condo" App for Real Estate and Minneapolis Minnesota Condo Sales.
BuyUglyCondos.com is very pleased to announce the release of its new innovative real estate App to make the process of selling your condo simple and easy. The App aims to make the process of selling your condo hassle-free, by linking cash buyers directly with sellers.
The team aims to provide exceptional customer service to clients and deliver great results, BuyUglyCondos.com has chosen to strategically create an amazing and concise design that will provide a complete solution for all customers as the App offers users easy navigation, a clean interface, along with a chat section for timely response.
BuyUglyCondos.com ensures the privacy of all users and their information using only the highest security and encryption technology available. Clients can rest assured that their data is being treated as a top priority and all steps necessary are being taken to maintain privacy and trust.
The "Sell Your Condo" App is a free service. The team makes their profit when deals are made and transactions are completed, not by charging for these services or selling of your data.
To experience the App features, please visit
http://www.selluglycondos.com
or download from the
App Store
and
Google Play
today.
Contact Information:
Leah Peterson
BuyUglyCondos.com
Phone: 612.564.4107
Email: info@selluglycondos.com