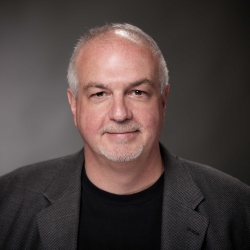 Hopkington, MA, June 21, 2016 --(
PR.com
)-- Colin Snow, the Drone Analyst®, will be an editorial contributor to DroneLife, the leading source for news on the drone industry. Mr. Snow, a technology industry veteran with a background in market research, enterprise software, electronics, digital imaging, and mobility, will be posting insights bi-weekly on the site.
DroneLife publisher Alan Phillips said, "The DroneLife team is thrilled to have Colin Snow enhance our editorial coverage of the companies, products, issues, and events that make up the drone ecosystem. Colin is a well regarded industry figure who will enhance our coverage of the drone market with his unique insights, observations, and commentary."
Mr. Snow is well known in the industry as the Drone Analyst. He is the founder and CEO of Skylogic Research, LLC, a research, content, and advisory firm for the commercial drone industry. His experience includes aerial photography as well as making, programming, and piloting remote control aircraft. Colin holds an MBA from Florida Atlantic University and is a member of all major drone industry groups including AUVSI, RCAPA, and AMA. Follow him on Twitter @droneanalyst or visit his website www.droneanalyst.com.
About DroneLife
DroneLife.com (www.dronelife.com) is the authoritative source for drone industry news, product information, trends, and analysis. The site provides comprehensive coverage on key UAS markets and developments including: agriculture, policing, firefighting,safety and security, regulations, construction, mining, aggregates, and imaging and surveying.