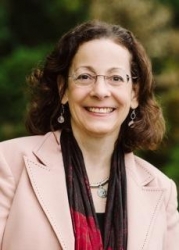 Farmingdale, NY, August 25, 2016 --(
PR.com
)-- Dr. Susan J. Littman was born in Oak Park, Illinois. She earned her B.S. at Cornell University and her M.S. in Molecular Biology at SUNY Albany. She graduated from Albany Medical College in 1989 and completed her residency and internship at the University of Texas Southwestern in Internal Medicine. She also completed a fellowship on Hematology/Oncology at Duke University Medical Center where she remained for several years until she moved to Pennsylvania. Dr. Littman is currently associated with Rose Tree Medical Associates in Media, Pennsylvania where she treats patients for many types of cancer and blood-related disorders. She has many skills and expertise not the least of which is gynecological oncology. In addition, she is an expert in gastrointestinal malignancies which include cancers of the pancreas, liver, and biliary tract as well as colorectal, anal, esophageal, gastric and neuroendocrine tumors. Dr. Littman is associated with numerous hospitals in the Philadelphia, Pennsylvania area including Jefferson Medical College-Thomas and LankenauMedical.
www.americasregistry.com/profoftheyear_bio.asp
The Professional of the Year membership in America's Registry is awarded to those candidates who have achieved recognition in their respective industry or profession for their accomplishments and who have established a commendable reputation. This membership honors individuals who have reached the highest standards of business practices and, as such, should be recognized for their standings in the business world. Dr. Susan J. Littman's achievement in the field of Oncology has qualified her for this membership, therefore, America's Registry is pleased to honor her for the fourth year in a row.