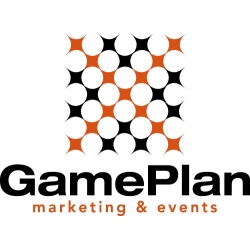 New York, NY, January 28, 2008 --(
PR.com
)-- Experiential marketing agency
GamePlan Marketing & Events
of Austin, Texas, has appointed a key player in high-tech product launches for Advanced Micro Devices Inc. and Agere Systems Inc. as leader of its new office in New York.
Christian Zdebel has been named vice president of brand strategy for GamePlan and will run the firm's new Manhattan location at 260 Madison Ave., Suite 1500, says Tim Hayden, president of GamePlan. The office opened January 14, 2008.
In working with AMD, Zdebel crafted messaging and content packaging for the company's Better by Design program, which delivers superior technologies to PC manufacturers and enables a better computing experience on desktop and notebook PCs. Zdebel also managed various aspects of marketing for AMD's revolutionary AMD64 computing platform. Thanks partly to Zdebel's leadership, Google hits for "AMD64" have soared from fewer than 10 to more than 20 million since the launch date.
At Agere, Zdebel worked on several marketing campaigns, including one for the OptiVerse suite of mobile handset software.
Throughout his marketing career, Zdebel has collaborated with startups, midsize and multinational clients in the United States, Europe and Asia. He is a graduate of Arizona State University.
"Christian has been on the front lines of managing the go-to-market and product-launch phases of some very high-profile products," Hayden says. "What he does best is to look at a near-term strategic initiative, assess the needs and execute a solid plan."
Zdebel says: "I believe firmly in the future of experiential marketing. More and more, experiential marketing is becoming a required seat at the marketing-mix table. GamePlan is well-positioned to have several chairs at that table."
Hayden says GamePlan is setting up the New York office to better serve existing clients and to attract new ones. GamePlan's current and previous clients include AMD, Dell Inc., Oracle Corp., IBM Corp., the Bluetooth Special Interest Group, Bacardi U.S.A. Inc. and Colonial Bank.
"The needs of our clients are more national and international than they ever have been. New York gives us an excellent extension of our footprint in a city where entertainment, marketing and media all converge," Hayden says.
In the past, GamePlan has represented clients such as Dell and AMD in the New York market but never has had a physical presence there. Zdebel says GamePlan's New York location "puts us smack-dab in the middle of the biggest, most frequently used venue for experiential marketing campaigns."
Hayden says: "While we were in New York with AMD and Microsoft's Steve Ballmer to launch Vista in January of 2007, New York is still a new market for us, and we've got plenty of room to grow there. We know there's quite a bit of traction to be gained all along the East Coast."
About GamePlan Marketing & Events
GamePlan Marketing & Events, founded in 2003 in Austin, is an experiential marketing agency that helps companies build their brands, increase awareness and improve success through memorable, engaging experiences. Those experiences often are episodic campaigns whose components include social media, entertainment, sponsorships, viral marketing, alternative reality games and guerrilla marketing. For more information, visit
www.gpexperience.com
.
###