FreightCenter Introduces New Brand Identity and Website
FreightCenter launches new site, announces instant truckload rating and new mobile experience with interactive campaign, "FC Live."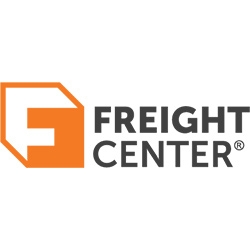 Palm Harbor, FL, August 10, 2016 --(
PR.com
)--
FreightCenter
announced today the launch of its newly revamped brand identity and mobile-friendly website. The new site now allows customers to instantly rate and quote freight shipments on mobile devices for less-than-truckload and truckload; differentiating them in the marketplace. The revamped brand, technology and business model are key components that will play in the company's growth plan for the next few years.
"It's an exciting time for FreightCenter, and this new logo and branding reflect our enthusiasm for providing superior service, innovation and technology to our customers. It reflects how we're changing our culture from the inside out, by focusing on our customer's success," says FreightCenter CEO, Matthew Brosious.
The new instant truckload rating features are currently live and have shown tremendous success in quick turnarounds for customers nationwide. This first-of-its-kind application to instant truckload rating was possible through strong partnership, executed by FreightCenter's Matthew Brosious (CEO), Terrence O'Toole (Director of Enterprise Sales & Truckload) and Natalie Lane (Marketing & Product Director).
"Our new site looks great, it's mobile friendly and overall a better customer experience. Every customer that was invited to the beta testing environment has provided our team with raving reviews," says Brosious.
The revamped brand supports its new position as a 3PL consistently leading the way in providing innovative web services to make the shipping process easier, more convenient and cost effective. FreightCenter will engage all customers, carrier partners and prospects by launching #FCLive, a campaign aimed to drive interactivity on the new site. The company will launch the campaign officially on September 1, 2016. Visit
www.freightcenter.com/fclive
to participate.
About FreightCenter
FreightCenter has simplified freight shipping for businesses of all sizes through logistics driven by superior service, innovation and technology since 1998. From its headquarters in Palm Harbor, Fla., FreightCenter offers complete freight shipping services such as less-than-truckload (LTL), truckload (TL), intermodal, international air and ocean, specialized and enterprise-level services through its portfolio of nationally recognized carriers. For more information, visit www.freightcenter.com or call (800) 716-7608.
Contact
FreightCenter
Danielle Hutchins
(800) 716-7608 ext. 7803
www.freightcenter.com

Contact