Ronald W. Maestas Has Been Recognized as a Strathmore's Who's Who Professional of the Year
Ronald W. Maestas, of Las Vegas, New Mexico, has recently been recognized as a Professional of the Year by Strathmore's Who's Who for his outstanding contributions and achievements in field of Management Information Systems.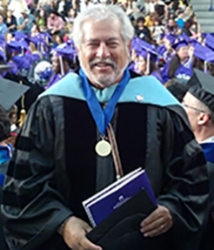 Las Vegas, NM, September 27, 2016 --(
PR.com
)-- About Ronald W. Maestas
Ronald W. Maestas is a Visiting Professor at New Mexico Highlands University. Professor Maestas received Bachelor and Master Degrees at Adams College, an Ed.D. from Arizona State University, and completed Post-Doctoral at the University of Minnesota, Indiana University. Professor Maestas is the recipient of numerous honors and awards including the Global Distinction Award from the International Biographical Research Institute; he is an Inductee to the California Hispanic Sports & Athletic Foundation Hall of Fame and the New Mexico Wrestling Hall of Fame. Professor Maestas has received the Lifetime Award in Recognition of Devoted Dedication and Contributions to Fray Angelico C. Chavez Chapter, Genealogical Society of Hispanic America. He is the author of numerous publications and is a member of ACM, the U.S. Racquetball Association, the Association of Computing Machinery, the Data Processing Management Association, the Colorado Hispanic Genealogy Society, the Colorado Genealogy Society, and the New Mexico Genealogical Society. In his leisure time he enjoys racquetball and gold and silver metalsmithing. www.nmhu.edu
About Strathmore's Who's Who
Strathmore's Who's Who publishes an annual two thousand page hard cover biographical registry, honoring successful individuals in the fields of Business, the Arts and Sciences, Law, Engineering and Government. Based on one's position and lifetime of accomplishments, we honor professional men and women in all academic areas and professions. Inclusion is limited to individuals who have demonstrated leadership and achievement in their occupation, industry or profession.
Contact
Strathmore Who's Who
Ann Marie Barone
516-997-2525
www.strathmore-ltd.com

Contact