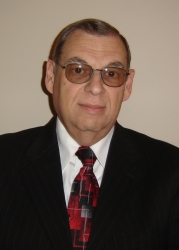 Jackson, MS, August 06, 2016 --(
PR.com
)-- Ferol W. Hettick of Jackson, Mississippi has been recognized as a Lifetime Featured Member by Strathmore's Who's Who Worldwide for his outstanding achievements and high level of success in the financial field.
About Ferol W. Hettick
Mr. Hettick is the Senior Vice President and Director of Compliance at Trustmark National Bank which is a commercial bank providing banking, wealth management and risk management solutions in Mississippi, Florida, Tennessee, Texas and Alabama. He has been working in the field of finance for over 40 years and is an expert in financial regulation. Mr. Hettick oversees the compliance department and specializes in consumer protection regulation. He is responsible for crafting compliance policies for implementation based off contemporary analyses in the banking field. He is affiliated with the Institute of Certified Bankers, the Mississippi Regulatory Compliance Group, where he served as a Past Chairman of the Steering Committee, and the Mid Size Bank Coalition.
Mr. Hettick obtained a B.S. in Mathematics Education from Illinois State University in 1972 and has been a Certified Regulatory Compliance Manager since 1990. He is married to Carol and they have two children, Daryl and Gerald. He enjoys college football, church activities and mission work in Haiti.
For further information, contact
www.trustmark.com
.
About Strathmore's Who's Who Worldwide
Strathmore's Who's Who Worldwide is an international advertising, networking and publishing company based in Farmingdale, New York. They are proud to be able to satisfy their clients and continue to have repeat clientele due to their longevity and pride in their products and services. The Owners strive to connect business professionals to enhance their contact base and networking capabilities so they can get the acknowledgment and publicity within their industries and beyond. The Strathmore family has been providing these valuable services for over two decades. They target executives and professionals in all industries to be featured in their publication and on-line directory. Industries include business, law, education, healthcare and medicine, fine arts, IT, government, science, real estate, entertainment and many more accomplished fields. Professional profiles are listed in an annual hardcover journal and in a detailed, searchable database on the website www.strww.com.