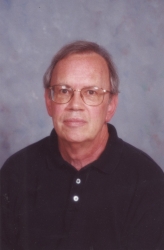 New Orleans, LA, August 23, 2016 --(
PR.com
)-- Thomas Williams of New Orleans, Louisiana has been honored for his contributions to teaching by Strathmore's Who's Who Worldwide Edition. He has retired after more than 40 years of providing the highest standard of education to students.
About Thomas Williams
Mr. Williams is retired, having taught English for over 40 years. He was a Teacher at the Isidore Newman School which provides secondary education in New Orleans, Louisiana. Mr. Williams continues to give speeches at graduation ceremonies and gives eulogies. He has published articles in the Encyclopedia of Southern Culture. He was honored as the Yearbook Dedicatee in 2002 and received the Lemann Award in 2009. Mr. Williams was designated as "Teacher of the Week" by Cox Communications in 2010. In 2016, he was recognized on the Reuter's Billboard in Times Square in New York City. He is affiliated with Sigma Alpha Epsilon, The Society of the Lees of Virginia and The Mayflower Society.
Born on December 29, 1940 in Cincinnati, Ohio, Mr. Williams has an A.B.D. in English from the University of Cincinnati. He has three children, Charlotte, Jamie and Anne. In his retirement, he enjoys baseball, walking and spending time with family and friends.
About Strathmore's Who's Who Worldwide
Strathmore's Who's Who Worldwide is an international advertising, networking and publishing company based in Farmingdale, New York. They are proud to be able to satisfy their clients and continue to have repeat clientele due to their longevity and pride in their products and services. The Owners strive to connect business professionals to enhance their contact base and networking capabilities so they can get the acknowledgment and publicity within their industries and beyond. The Strathmore family has been providing these valuable services for over two decades. They target executives and professionals in all industries to be featured in their publication and on-line directory. Industries include business, law, education, healthcare and medicine, fine arts, IT, government, science, real estate, entertainment and many more accomplished fields. Professional profiles are listed in an annual hardcover journal and in a detailed, searchable database on the website www.strww.com.