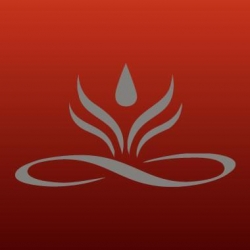 Henderson, NV, August 16, 2016 --(
PR.com
)-- Chaleur Beauty (www.chaleurbeauty.com) (Chaleur), the leader in self-heating spa technology and heat-inspired skincare, is pleased to announce that it has been awarded two of Cosmoprof North America's prestigious awards: the Discover Beauty award and the Trendsetter award.
Chaleur Beauty is deeply honored to have received such recognition and appreciation from industry trendsetters and from Cosmoprof itself. The awards were presented during the Cosmoprof North America exhibition in Las Vegas, Nevada where Chaleur was showing its unique, self-heating technology and heat-inspired skincare as part of the Discover Beauty section of the exhibition. Discover Beauty is unique from Cosmoprof's standard exhibition; it was designed to present a highly-curated and select line-up of global "hidden gems," each product line providing genuine value, excitement, and solutions to the show's beauty- and wellness-savvy attendees and experts.
"We are honored and incredibly grateful," says Dan Young, Founder and CEO of Chaleur. "Chaleur launched less than a year ago at ISPA and in that time we've received accolades from clients, industry experts and bloggers, and fellow industry professionals, but this is truly exciting; when the folks at Cosmoprof's Discover Beauty recognize your contribution to the industry, you know you've done something right. To have Cosmoprof's trendsetters reinforce it and award you for your innovation as well… it's indescribable."
Chaleur launched its heat-inspired product line to significant acclaim at ISPA in 2015. Currently, the company provides four skus: the Self-Heating Facial Treatment Mask, the Thermalzyme™ Heat-Powered Renewal Mask, the ThermalZyme™ Heat-Powered Serum Concentrate, and the Oil-Free Moisture Lotion. Chaleur is in the process of launching two additional skus: self-heating mitts for hands and booties for feet.
To learn more about Chaleur, contact the company at 844.924.2538 or via e-mail info@chaluerbeauty.com.