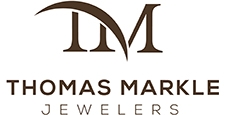 Houston, TX, August 18, 2016 --(
PR.com
)-- Preferred Jewelers International is proud to announce Thomas Markle Jewelers as the newest jewelry retailer to be selected for its prestigious Preferred Jewelers International Network.
Since 1983, Thomas Markle Jewelers has become North Houston's most trusted family jeweler and one of Texas' premier jewelry stores. Houston residents and area visitors are provided with a friendly, first name basis atmosphere and a highly experienced staff of jewelry professionals.
Thomas Markle Jewelers has developed a loyal clientele and takes pride in offering first-class service alongside the finest jewelry and watches available at Houston jewelry stores. Our three locations offer a wide range of services from battery replacement to custom designing a one-of-a-kind piece.
In 2014 the company launched TMJ Private Label, TMJ Couture, and the Joan Bridal collection. The three collections are produced in partnership with one of Italy's most talented designers. These exquisite fashion forward pieces rendered in 18 karat yellow gold, rose gold and white gold, combine to create a rare and heart stopping collection.
As the newest member of Preferred Jewelers International, Thomas Markle Jewelers joins an elite international network of independent retail jewelers who are dedicated to providing excellence in service, support and value, and also offer the Preferred Lifetime Nationwide Warranty, which is included at no additional charge.
The Preferred Lifetime Nationwide Warranty fully guarantees workmanship and materials on customer purchases. If service is required, the customer would simply go to a Preferred Jeweler and it will be repaired and serviced at no charge. The Lifetime Nationwide Warranty program also includes the replacement of any missing diamonds up to 0.20 ctw.
The addition of the Preferred Lifetime Nationwide Warranty will now give customers of Thomas Markle Jewelers the benefit of around the clock protection and peace of mind for all of their fine jewelry pieces.
About Thomas Markle Jewelers: At Thomas Markle Jewelers, we understand that buying an engagement ring can be one of the most challenging, but also exciting, times of your life. Our highly educated staff is here to ensure that your buying experience is pleasurable. We strive to build and maintain every relationship by giving the highest level of service during and after your purchase. If your expectations were not met, please do not hesitate to call Ruben Sierra, Vice President, at 832.867.8778 or email at ruben@thomasmarklejewelers.com.
Find more information on Thomas Markle Jewelers, or for location and contact information on any of the three Thomas Markle Jewelers locations, visit the Thomas Markle Jewelers website online at: http://www.thomasmarklejewelers.com/